At the Flash Memory Summit, storage experts talk about the growing flash market, flash benefits, and enterprise deployment considerations.
The use of flash storage technology in datacenters is becoming more widely accepted as an alternative to hard disk drive storage, experts say, but considerable planning is required for companies introducing flash for the first time in order for the transition to be successful.
"Flash is the new normal," Howard Marks, founder and chief scientist at DeepStorage, a storage consulting firm, said in an interview this week at the Flash Memory Summit in Santa Clara, Calif.  "Flash is moving from tactical to strategic. If it's going to be strategic, it's got to be big enough that I can put the majority of my applications on it."
Today, 80% of storage systems being shipped by major vendors such as EMC, IBM, HP or Dell contain some flash technology along with traditional hard disk drive (HDD) storage, said Marks, a Network Computing contributor.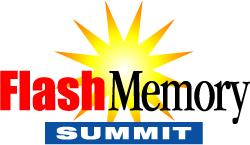 Generally, flash technology offers faster access to data as measured in input-output instructions per second (IOPS), higher bandwidth as measured in bytes per second, and faster CPU performance, while at the same time delivering lower latency and using less energy than HDD systems, speakers at the summit said.
"[Flash] is here. It's proven. It's like why would you not do it?" said Dennis Martin, president of Demartek, a testing lab that sets up actual data center systems -- not just simulators -- to gauge flash performance on a number of applications such as online transaction processing (OLTP), data warehousing, web servers or virtual desktop environments.
While flash has become mainstream, companies new to flash should still run it in a test lab environment before deploying it through the whole data center, Martin said in an interview at the summit.
Flash offers clear performance benefits over HDD storage, but may also create some unforeseen problems without planning ahead, he added. The benefits of flash may be diminished, for instance, if the network creates a new bottleneck. Martin said data centers with only gigabit Ethernet connectivity may have to upgrade to 10GbE to get the most out of flash.
Planning for flash also must take into account the applications being deployed, the processing power of servers, the customer's use of virtualization and other factors, he added.
As more customers consider flash, vendors are becoming more successful at serving the flash market, Marks said. He described three different types of flash vendors: established companies, startups, and what he calls "upstarts."
Established vendors are the big players in storage such as Dell Compellent, EMC, IBM, and HP 3Par. Startups in flash include names such as Nimbus Data and SolidFire that are new to the industry and still trying to prove themselves. Startup customers face the risk of the vendor going out of business, he said.
Upstarts, on the other hand, are companies that are also new to the market -- compared to enterprises like IBM and EMC -- but have established themselves as solid businesses, he said. They have cash on hand that, at the current rate they are spending it, should last them two years, which means their risk of going out of business is negligible.
Companies that fall into the upstart category include Pure Storage and Nimble Storage, which have solid reputations with potential enterprise buyers, said Robin Harris, president of StorageMojo, another storage consultancy.
The CFO of a company considering a flash purchase may not know much about the technology "but he can certainly look at a balance sheet," Harris told Network Computing.
We welcome your comments on this topic on our social media channels, or
[contact us directly]
with questions about the site.