This week's Storage Decisions wins the prize
Granted, the press room isn't the focal point of any trade show. And the locker-room atmosphere of most confab setups is legendary. But lately, it seems there's a trend toward minimalism that verges on the passive aggressive.
When one stepped into the press room at this week's Storage Decisions conference in New York, for instance, the message was clear: Reporters were booked on steerage. Here there were no hours-old coffee urns, stale pastries, and Coke cans floating in melted ice. Here there was only this:
Figure 2: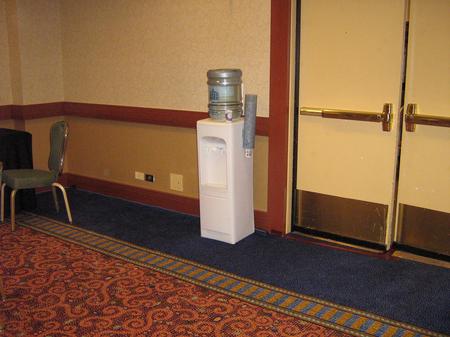 That was bad enough. But press rooms are, after all, not places one goes to relax. So where were the press kits, the message board, the computers and phones that don't work? Here's what we saw instead:
Figure 1: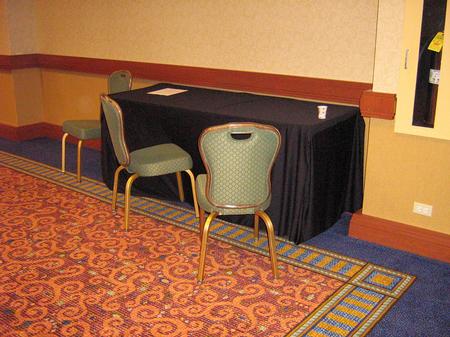 We welcome your comments on this topic on our social media channels, or
[contact us directly]
with questions about the site.