White-Box Switches: Beware Of Hidden Costs
The modular and programmable nature of white-box switches makes them very appealing to a wide range of customers. Vendors are adding to this appeal by introducing a variety of applications that can run on white-box operating systems and augment the capabilities included in the base software.  
But when comparing these features, buyers need to be aware that those capabilities are not always free from every vendor. Make sure you know what is included and what you're paying for, to avoid costly surprises.
All you can eat
First, let's look at what traditional switching vendors offer when it comes to adding software functionality. Typically, they offer few options. When you purchase the hardware, you get a specific feature set with the product. This doesn't include advanced functionality, such as Layer 3 routing. 
These advanced functions have historically required an additional license. If you didn't need all the features included with the additional advanced license, you were out of luck. It was an all-or-nothing offer.
Switching vendors started listening to customer feedback and now offer the capability to buy software license packages that offer specific functionality for a cost below that of the full advanced license. For example, if you only need some of the security features or some of the advanced IP functions, you can buy a package that just includes those. 
This does help defray the high cost of single license packages for those that don't use all the functions. At the same time, it makes it difficult to try a specific application or function, since that one feature may be locked behind an expensive license package.
Pay as you go
White-box switch vendors offer a different model. Companies like Big Switch Networks include popular applications in their OSs, such as its Big Tap application. This monitoring application is a perfect example of an application that would have traditionally carried an additional charge from a vendor. Big Switch includes it with its SwitchLight OS. 
Other vendors such as Pluribus Networks also include monitoring in their base system OSs. It's become an application that defines the new generation of operating systems. The ability to use a software process to monitor traffic, instead of a complicated and expensive hardware device, shows the maturity of software development. Extending that capability to software designed to run on third-party switches shows that software has much more flexibility than hardware that will be obsolete in a few short years.
But not all applications like software monitoring are going to be included for free. More advanced functionality, like Layer 2 switch fabrics and advanced services, will cost more, whether it be in an additional license package or in an add-on license.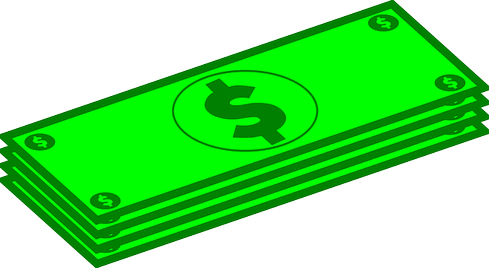 When weighing the total cost of your white-box purchase, make sure to take into account new features like VXLAN support or even support for OpenFlow.  Vendors have different pricing models for these feature sets, so know your requirements, and make sure to compare all the features you need in the right bundles. 
For instance, Pica8 has routing support in its Routing Edition, but not in its OpenFlow edition; in order to get both, you need to buy its bundle. Meanwhile, Pluribus Networks includes routing with its IP Services package, but does not include fabric capabilities.
Add it up
When looking at the costs of white-box switching, you need to ensure that you are taking all the costs into account when comparing with existing vendor products. Investigate all the applications that come bundled in the base operating system, and verify that additional applications are available as à la carte add-ons without additional licensing bundles.
If there is a particular application you are looking for, be sure to communicate that to the vendor if you are interested in its products. White-box switch operating system development is always progressing behind the scenes, and customers are the drivers for the applications that are being written. A discussion with developers about specific functionality could be the push necessary to kick-start development of the next killer SDN application.
White-box switches represent a shift in the way customers are consuming software-defined networking. It's important to remember that every application included in the operating system has a purpose and customer. 
Make sure you know what you need when you are considering white-box switches and where you want to go in the future. Honest conversations at the beginning of the purchase process can lead to ease of implementation in the end.