RIM CEO: We're Not Baking Cookies | iPad Turns 2
MUST READ

Apple iPad: Happy 2nd Birthday
By Thomas Claburn
Apple changed the way we think about computing and digital devices--again--when it introduced the iPad tablet in early 2010. Take a look back and a peek ahead.

RELATED • Apple iPad Sales Show Rivals No Threat• Survey: iPad Use Growing Among IT Pros RIM CEO: We're Not Baking Cookies

Research In Motion's new CEO says his earlier comments regarding change at the BlackBerry maker were a bit misunderstood. Instead of taking the easy way out, RIM hopes the more difficult path leads to success.

Sentiment Tool Scans Twitter To Set Super Bowl Odds

Sentiment analysis is hot among financial-market traders, so why not for that other great betting domain, sports?

VMware Vs. The Old School: Data Center Management Battle

With vCenter Operations Suite 5, VMware takes steps to manage the burgeoning virtual machine environment in a more advanced manner than traditional management tool vendors can.

Mobile Payment Technology Gotchas

Implementing mobile payment systems presents a high risk, high reward opportunity.

Smartcards: Still A Smart Choice?

Despite recent compromises, smartcard technology still has high potential for retail, enterprise security, and other uses.

Google Study: Social Media Enhances Privacy

Sharing can shape your reputation, thereby building trust and privacy, Google research says. "Clean coal," meet "privacy-aware sharing." Let the oxymoron wars begin.

U.S. Intel Chief: Insider Leaks A Top Priority

Strategies to prevent another Wikileaks will take years to perfect, but the cloud could save time and money, says director of national intelligence James Clapper.

QUOTE OF THE DAY

It is the mark of an educated mind to be able to entertain a thought without accepting it. -- Aristotle

ALSO SEE WE INVITE YOU TO... "The Innovative CIO: Leadership, Innovation, and Global Change,"

an executive education program running in March at Stanford University. The three-day program includes keynote, classroom, and other hands-on sessions focused on the CIO's role in driving innovation.

Get More Details And Register To Attend Posted By LifeGrapher:

"My 2 cents is for boosting lifelong adoption (embryonic to post-mortem) is based on a radical change in the human computer interface for PHRs and the expanding the feature set."

In reply to: "Why Personal Health Records Have Flopped"View Entire Response

|

Post Your Own Reply
DOWNLOAD DARK READING'S JANUARY 23rd DIGITAL ISSUE

The right forensic tools in the right hands are just a start. The new 'Digital Detectives' issue of Dark Reading shows you how to better apply the lessons they teach.

DOWNLOAD NOW (Registration Required)

ANALYTICS & WHITEPAPERS
FEATURED WHITEPAPERS Top 5 Big Concepts in Analytics

Discover the top five big ideas in analytics, and what it can do for the quality and timeliness of your organization's decision making.


Download Now (Registration Required) Cloud SLAs

Service level agreements are a crucial component of a public cloud service. This report details four steps enterprises should take to ensure that cloud SLAs meet your needs, not the provider's. It covers key service elements, how to monitor and measure service levels, how to set performance thresholds, and suggests potential remedies if service levels aren't met.


Download Now (Registration Required)
MOST POPULAR NEWS
RESOURCES AND EVENTS
Virtual Event: Clouds, Outsourcing, And Security Services
Join us on Feb. 15 for the our virtual event 'Clouds, Outsourcing, And Security Services': Making Providers Part of Your IT Security Strategy. When you attend, you will be able to access live and on-demand webcast presentations as well as virtual booths packed with free resources, and you can also be eligible to win great prizes!
Register Now
---

This e-mail was sent to

EmailAddress

Keep This Newsletter Out Of Your SPAM Folder

Don't let future editions of InformationWeek Daily go missing. Take a moment to add the newsletter's address to your anti-spam white list:

email@techwebnewsletters.com

If you're not sure how to do that, ask your administrator or ISP.

Or check your anti-spam utility's documentation.

We take your privacy very seriously. Please review our

Privacy Statement.

Slideshows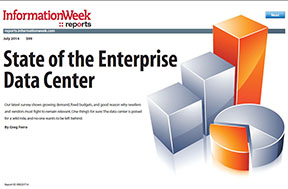 Research: 2014 State of the Data Center
Our latest survey shows growing demand, fixed budgets, and good reason why resellers and vendors must fight to remain relevant. One thing's for sure: The data center is poised for a wild ride, and no one wants to be left behind.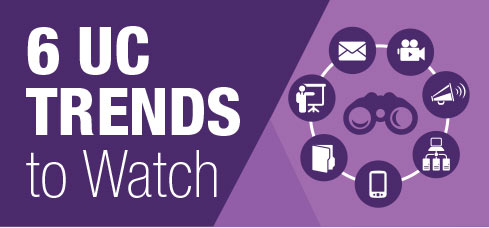 6 UC Trends to Watch
InformationWeek's 2014 Unified Communications Survey shows a revitalized market; 77% of 488 respondents have deployed UC or plan to within 24 months. Among those deploying or with plans, internal IT owns this tech: 40% will keep UC completely on premises vs. 3% going all cloud. For hybrid setups, 24% are primarily on premises vs. 17% mostly cloud.