Anonymous Hits North Korea
QUOTE OF THE DAY

"A man is not old until regrets take the place of dreams." -- John Barrymore

JOIN THE CONVERSATION Posted By Terabyte Net:

"I personally despise Metro, but that shouldn't stop people from looking at 8 for its overall advantages. Let's have a head-to-head comparison of Win8 with Classic Shell to Win7 with the Start menu and see how they work against each other in the real world."

In reply to: Windows 8 Momentum Sputters View Entire Response

|

Post Your Own Reply
DOWNLOAD INFORMATIONWEEK'S DIGITAL SUPPLEMENT: UC DOLDRUMS

Our 2013 Unified Communications Survey shows projects have stalled. We'll tell you why--and how to whip up more enthusiasm.

ALSO:

The WebRTC open source project promises to make real-time communications easier, but it faces an uncertain future.

DOWNLOAD NOW FREE (Registration Required)

REPORTS & WHITEPAPERS
FEATURED WHITEPAPERS Four Data Threats In A Post-PC World

PCs dominated our desktops for the last 40 years, but our need for on-demand information is rapidly changing the types of devices we use and the way we work. As we enter a post-PC world, four threats have emerged to challenge data security-BYOD (Bring Your Own Device), mobile devices, cloud storage and social networks. In this whitepaper we'll describe each of these threats and give you best practices to successfully manage them.


Download Now (Registration Required) Six Capabilities Of Development Platform ROI

This executive brief looks at six proven capabilities of a development environment that complement a RADD platform for collaborative or workflow-driven business applications.
MOST POPULAR NEWS
RESOURCES AND EVENTS
This e-mail was sent to

EmailAddress

InformationWeek Daily

-- Published By

InformationWeek

600 Community Drive

Manhasset, NY 11030

To update your profile, change your e-mail address, or unsubscribe,

click here.

Thoughts about this newsletter?

Give us feedback.

Keep This Newsletter Out Of Your SPAM Folder

Don't let future editions of InformationWeek Daily go missing. Take a moment to add the newsletter's address to your anti-spam white list:

email@techwebnewsletters.com

If you're not sure how to do that, ask your administrator or ISP.

Or check your anti-spam utility's documentation.

We take your privacy very seriously. Please review our

Privacy Statement.

Slideshows
Audio Interviews
Archived Audio Interviews
Jeremy Schulman, founder of Schprockits, a network automation startup operating in stealth mode, joins us to explore whether networking professionals all need to learn programming in order to remain employed.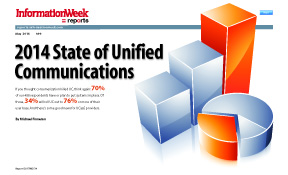 2014 State of Unified Communications
If you thought consumerization killed UC, think again: 70% of our 488 respondents have or plan to put systems in place. Of those, 34% will roll UC out to 76% or more of their user base. And there's some good news for UCaaS providers.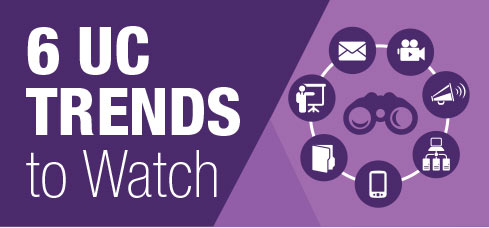 6 UC Trends to Watch
InformationWeek's 2014 Unified Communications Survey shows a revitalized market; 77% of 488 respondents have deployed UC or plan to within 24 months. Among those deploying or with plans, internal IT owns this tech: 40% will keep UC completely on premises vs. 3% going all cloud. For hybrid setups, 24% are primarily on premises vs. 17% mostly cloud.