How To Survive In Networking
Jeremy Schulman shares his secrets for navigating the transition in network operations by leveraging lessons learned from DevOps.
Networking professionals are on the cusp of a significant change, but one that lurks behind the scenes of flashy trends like SDN and IoT. "Fundamentally, I believe there is a convergence in IT that is going to happen -- or that is happening -- right now," said Jeremy Schulman.
That's why he launched his new company, Schprokits, this summer. "We are on a long journey that will require a cultural shift in the way we approach managing networks." He cited the parallels between the maturation of DevOps tools in the server community and the burgeoning need for similar tools in networking. "The first step on that journey is to become better at modeling problems and applying tools at the right time."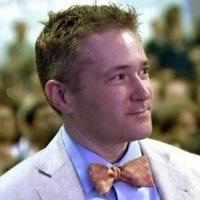 In a special Interop Preview edition of Network Computing Radio, Schulman will join us on Wednesday, Sept. 3, at noon EDT (9:00 a.m. PDT) to discuss this issue and his upcoming session on network automation at Interop New York.
He told us the idea that DevOps and network operations inherently conflict with one another is a misperception. "It is not DevOps versus NetOps. It is just ops in the end game, as converged IT automation. We need both of them to behave and operate in a similar cultural way to achieve the requirements of businesses."
Schulman is uniquely qualified to speak about this topic, having spent the past three years "on a mission" to understand the culture and tools of DevOps and how they could affect networks. In his capacity as the director of automation concept engineering at Juniper Networks, he worked with some very large enterprises to design complex automation workflows. He was also directly responsible for Ruby and Python libraries now used by the IT frameworks Puppet, Chef, and Ansible.
In his role, he interacted with many DevOps thought leaders, explaining to them the challenges faced by the networking industry. The DevOps leaders recognized the story, because it was so similar to what they began experiencing five years ago in servers. Their advice: "We know the plot line, we know the characters, and we know how it ends. All we have to do is take the same script, and -- as they do in Hollywood, tweak it a little -- and apply it to networking."
Schprokits is dedicated to building DevOps-inspired network automation tools. That's because Schulman firmly believes that the secret to surviving this major change unscathed is learning to use the right tools.
He said that when it comes to code, everybody should learn to think like a programmer. "When you go back and watch the movie of DevOps, the successful practitioners were not formal language programmers. They were people who could use sophisticated framework tools like Puppet and Chef. You have to think like a programmer, but you're not writing hardcore code."
Susan Fogarty has almost two decades of experience writing and developing content for IT professionals, especially those deeply involved in enterprise network infrastructure. She previously worked at TechTarget, where she spent 11 years, six as the Editorial Director of its ... View Full Bio