LTE Broadcast On The Horizon
LTE Broadcast -- also known as eMBMS -- is a way to dynamically address congestion, specifically in areas of high video traffic such as sports stadiums. While the technology is part of the 3G and 4G LTE standards, it has not been commercially exploited outside of Asia until now.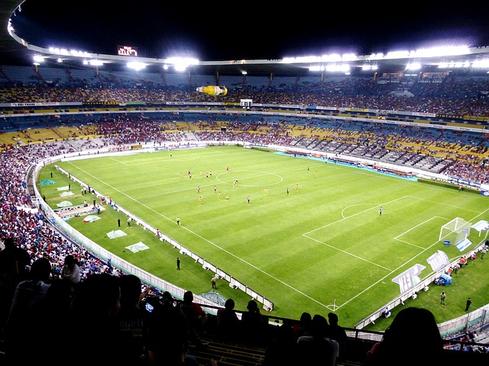 In the United States, the three main operators (AT&T, T-Mobile, and Verizon) are interested in deploying the technology. In Europe, the British EE network (formerly Everything Everywhere) plans to launch the service later this year.
LTE Broadcast is a single-frequency network (SFN) in broadcast mode that is part of the series of 3GPP LTE standards known as evolved Multimedia Broadcast Multicast Service (eMBMS).
During the recent World Cup in Brazil, more viewers than ever before watched the games online, and I bet a whole lot of soccer fans were frustrated looking at buffer wheels spin and screens freeze when they tried to stream the games. The next World Cup, scheduled to take place in 2018 in Russia, will be mostly delivered by LTE Broadcast.
Cellular operators in the US and Europe are trying LTE Broadcast in what is now called "stadium scenario," because users inside a stadium typically consume a lot of the same feeds, in the same area, simultaneously during an event.
By deploying LTE Broadcast, cellular operators can manage network assets better by allowing multicast for popular content demanded by multiple subscribers, such as live TV and events. Operators also can utilize off-peak capacity to deliver new service offerings, such as rich media caching or managed software updates.
"Delivering video streams to hundreds of users in a cell site by using LTE Broadcast will utilize almost the same bandwidth as a single user with the same video quality. The guaranteed quality of experience can increase subscriber loyalty and deliver significant service differentiation compared with the competition," Ericsson claims in a whitepaper.  
In order to deploy LTE Broadcast efficiently, operators should start upgrading the capabilities of the base stations in stadiums and other large venues to support eMBMS, and then use new cells supporting LTE Broadcast in any new network expansion. The next step will be to upgrade/install microcells in large population areas.
With LTE Broadcast, cellular operators could continue to charge premium rates for premium content without saturating their networks, and guarantee quality. They also could have the ability to deliver content no matter how many people are watching a particular live event.
Another possible revenue opportunity is to offer pay-per-view for special events. For instance, if Verizon implements LTE Broadcast in the major US cities and makes a deal with the next Super Bowl broadcaster, including multiple in-venue channels in the University of Phoenix Stadium, the operator could offer its LTE subscribers a special pay-per-event package of $5, outside of their data plan allowance.
The next Mobile World Congress in Barcelona will probably attract over 80,000 attendees. LTE Broadcast will be used to deliver some of the keynotes and important conferences. I'm sure many operators will be watching closely to see how effective the technology is.