Will use funding to gain profitability in Linux HPC for the masses
Enrico Pesatori of Penguin Computing says 50 percent of his company's revenue comes from sales of Linux clusters, and 10 percent from accompanying storage. But the CEO is aiming to make those figures closer to 75 percent and 20 percent, respectively -- and so are the VCs who have just invested $9 million in Penguin. (See
Penguin Closes $9M Series B
.)
The Series 2 financing, announced today, was led by vSpring Capital, with input from San Francisco Equity Partners, Weber Capital, and Convergence Partners. It brings Penguin's total funding to roughly $34 million since its founding in 1998.
The money will go largely to ongoing development and marketing of Scyld Clusterware, the software Penguin acquired with the 2003 purchase of Scyld Computing. Pesatori (ex-BlueArc) says enhancements will include scaleability, added support for specific vertical market customers, and other features. (See Ex-BlueArc Exec Joins Penguin.)
Scyld and clustering will take precedence over the Linux servers on which Penguin established its business. "Linux HPC or our main focus... and the sweet spot in the market is small clusters," Pesatori says. "That's the fastest-growing segment."
Figure 1: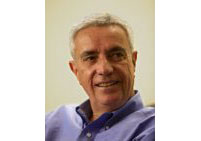 Enrico Pesatori, CEO, Penguin Computing
We welcome your comments on this topic on our social media channels, or
[contact us directly]
with questions about the site.