Server SANs are creating buzz in the storage industry with promises of better performance and simplicity. Are they right for your storage infrastructure?
Server SANs are at the point in technical maturation where the most common question IT professionals will ask isn't what a server SANs is, but how it can fit into their IT environment.
Of course, it doesn't hurt to learn about server SANs' promised benefits.
In essence, the server SAN strategy is to tie storage and storage intelligence more closely to the compute server, eliminating the latency of the traditional shared SAN and taking better advantage of server virtualization and flash storage's performance gains.
The advisory group Wikibon says on its website:
Server SAN is defined as a combined compute and pooled storage resource comprising more than one storage device directly attached to separate multiple servers (more than one). Communications between the direct attached storage (DAS) occurs via a high speed interconnect (such as InfiniBand or Low Latency Ethernet), where coherency is managed by the software of the solution. Server SAN multi-protocol storage can utilize both spinning disk and flash storage. Ideally, Server SAN is configured in enterprise applications to ensure high availability.
How you move to the world of server SANs can vary. Potential solutions are being offered in the form of software, appliances, and what Wikibon calls "data systems," including OpenStack, Ceph, Gluster, Microsoft SMB3, and Amazon Web Services.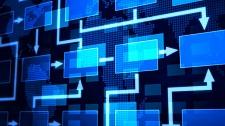 Server SANs are being promoted for both service providers and the enterprise. The advantages to the approach include performance, simplicity, and cost. The disadvantages may include some new risks relating to how systems are managed, which could introduce a bit of political infighting within the IT team.
Delve into server SANs in more detail with these resources.
Are Server SANs The Future Or Just Hype? Consultant Howard Marks examines the benefits and the challenges that implementing a server SAN could present.
WMware's VSAN Benchmarks: Under The Hood: VMware's performance claims for its entry into the server SAN market, VSAN, were based on the optimal configuration.
Server SAN Market Definition: Wikibon's Stuard Miniman provides a snapshot of the server SAN concept and marketplace.
Server SANs And Healthy Paranoia: Howard Marks raises questions about how server SANs will fit into the IT organization, perhaps pitting server and storage pros against each other.
Of Server SANs and SDS: Chuck Hollis, VMware's chief strategist, looks to the future and how server SANs play into an enterprise datacenter based on software-defined storage and the rest of the software-defined everything themes.
Have you explored server SANs for your organization? Do you plan to move forward with the concept? What are your impressions or questions?
We welcome your comments on this topic on our social media channels, or
[contact us directly]
with questions about the site.