Network monitoring company focuses on the US market in a bid for the big time.
Indeni, a four-year-old network monitoring startup based in Israel, is shifting its headquarters to the US to begin selling its software stateside. The move follows the completion last year of a Series A funding round of an undisclosed amount from Sequoia Capital Israel and includes plans to hire salespeople and software engineers in the New York and San Francisco areas.
Yonadav Leitersdorf, founder and CEO of Indeni, explains that his company makes software that helps companies identify problems with their networks. Networks go unnoticed when they work, but they deny revenue when they fail, which gets everyone's attention.
"The network has become one of the most important aspects of online business," said Leitersdorf in a phone interview. "The problem is the people who are supposed to take care of the networks are not growing at the same rate as the complexity of the networks."
[ Are you ready for "drive-through" datacenters? See The Future Datacenter Comes With Fries.]
Indeni encodes network troubleshooting experience into its network monitoring software to help companies find trouble spots and fix them before there's a failure. "We tap into knowledge of network engineers and put it into software and set it loose on enterprise networks," said Leitersdorf.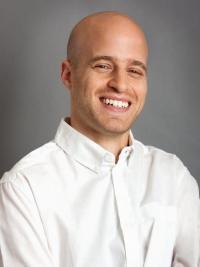 Yonadav Leitersdorf
People have been trying to solve these problems for years, he told us, but their solutions have not been adequate because they don't provide enough information. He likens the situation to trying to diagnose a car's engine problem through the driver's dashboard: There may be a light indicating something's wrong, but there's no specific detail about which parts have failed and how to remediate the problem.
Providing that detail is a matter of research, Leitersdorf says. What makes Indeni different "is we're willing to do the hard work, to build a system that can really determine what's going on in the network."
That requires working with networking equipment vendors, resellers, and their customers. In order to monitor networking equipment, some knowledge of how the equipment works is required. As part of Indeni's announcement, the company is adding support for Cisco routers and switches. Leitersdorf says Indeni plans to add support for networking equipment from Juniper, F5, and Blue Coat within the next nine to 12 months.
In a company case study, Steve Bourike, IT operations manager for foreign currency exchange company Travelex, described Indeni's output as "far deeper and more robust" than what other tools provide.
Indeni's other customers include BNP Paribas, Comcast, and the Wyndham Hotel Group.
InformationWeek is conducting a survey to explore the adoption of datacenter technologies that support convergence and whether convergence is helping or hindering IT in supporting the business. Take the InformationWeek 2014 Data Center Convergence Survey today, and be eligible to win a great prize. Survey ends Nov. 22.
We welcome your comments on this topic on our social media channels, or
[contact us directly]
with questions about the site.