Networking giant announces plan to acquire network services specialist to bolster its ACI platform.
When Cisco invested in Embrane a year ago, many speculated that Cisco would eventually acquire the SDN startup. On Wednesday, Cisco made it official: It plans to buy the layer 4-7 specialist for software-defined networking.
Embrane's employees will join Cisco's Insieme Business Unit to boost Cisco's Application Centric Infrastructure (ACI) and Nexus portfolio, Hilton Romanski, senior VP and head of business development, said in a blog post announcing the acquisition.
Financial terms of the deal, which is expected to close by the end of this quarter, were not disclosed.
"With this acquisition, we continue our commitment to open standards through programmable APIs and multi-vendor environments," Romanski wrote. "More importantly, we remain committed to the rich ecosystem of partners and customers in production through the automation of network services, cloud and system management orchestration and automation stacks."
Last year, Embrane raised $14 million in series C funding led by Cisco, which became a key partner.
"The acquisition makes a lot of sense from the Cisco side of things," Tom Hollingsworth, a network engineer and Network Computing contributor said in an email. "They've talked a lot recently about integrations with third-party hardware and software to make ACI work end-to-end. Now, with Embrane heleos as an alternative in their pocket it's not as vital. They can spin up a firewall or a load balancer to accomplish a task and then destroy it after it is no longer necessary. Now, if a third party doesn't write an interface for ACI it won't be the end."
Figure 1: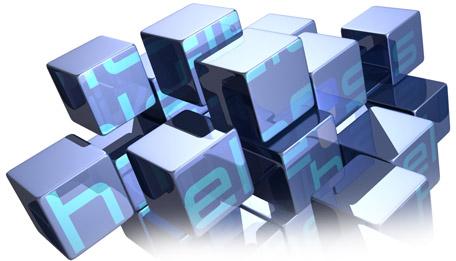 He added that the Embrane heleos Elastic Services Manager (ESM) also bolsters ACI by allowing administrators to see what resources are deployed and how best to utilize them.
In a blog post last year, Hollingsworth wrote that the Cisco investment in Embrane could signal a shift in the networking industry towards a new, lightweight service model.
Ethan Banks, a senior network architect and also a Network Computing Contributor, described Embrane in a 2013 blog post as achieving "true SDN in the network services space."
Dante Malagrino, Embrane co-founder and chief product officer, wrote in a blog post that joining Cisco gives Embrane the opportunity to "participate in one of the most significant shifts in the history of networking: leading the industry to better serve application needs through integrated software-hardware modules."
"We both believe that innovation must be evolutionary and enable IT organizations to transition to their future state on their own terms -- and with their own timelines.  It's about coexistence of hardware with software and of new with legacy in a way that streamlines and simplifies operations," he wrote.
We welcome your comments on this topic on our social media channels, or
[contact us directly]
with questions about the site.