Network Computing met with Ram Velaga, who heads Broadcom's Ethernet switch portfolio, to talk about open networking, Ethernet switch trends, and 802.11ac adoption.
As a maker of semiconductors for wired and wireless communications, Broadcom operates a bit under the radar. It's a dominant player in the Ethernet switch market, but the Irvine, Calif., chipmaker doesn't have the same kind of name recognition as its big-name customers, such as Cisco and HP.
The growing open networking movement, though, is raising Broadcom's profile. For example, the company contributed switch specs to Facebook's effort to develop an open top-of-rack switch through the Open Compute Project. (Facebook recently unveiled the results of that effort, Wedge.)
Network Computing recently met with Ram Velaga, senior vice president and general manager of Broadcom's Network Switch, Infrastructure, and Networking Group. Velaga, who previously held a variety of product management roles at Cisco, talked about open networking, Ethernet switch trends, and 802.11ac.
NWC: How does Broadcom fit into the open networking trend?
Velaga: What customers are looking for is a faster pace of innovation. What enables that faster pace of innovation is being able to pick the best silicon, best hardware designs and operating systems that are available, and allowing these platforms to become the basis to what third parties can add value to... Our entire focus is on making sure we have the best silicon out there to meet customers' requirements, whether that's in the data plane processing chips like Ethernet chips or control plane processors... We're putting the best silicon out there and enabling an ecosystem of hardware developers to build the switches based on our platforms, and we're partnering with various consortiums and companies to foster this open ecosystem.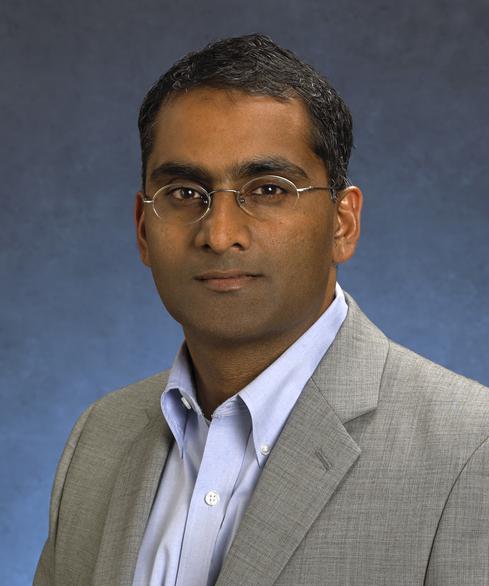 NWC: What do you think needs to happen for open networking and white-box switches to reach beyond cloud providers and large Internet companies to the enterprise market?
Velaga: There are already some enterprises that are taking a very hard look at this in verticals like financials, where they've traditionally been at leading edge of adopting technologies and having a business advantage that comes from innovation in the underlying infrastructure. They're looking at availability of industry-leading silicon and third-party operating systems. Today, various vendors are offering their operating system disaggregated from the underlying hardware and silicon.
As operating systems and silicon are starting to become available, now the question is "How do I make sure I have a supply chain that's viable?" That is where companies like Dell have stepped in... Usually, the next question from customers is "Who do I call for support and service?" And there you have players like Dell and companies providing the operating system saying they can provide the support and service. So what we're seeing is all the different pieces that need to come together are coming together.
Then, for customers, the question becomes "What's the value I derive in going down this new path?" More than the economics, the pace of innovation is what's interesting to these customers. Can they use tools that they've used, for example, on the server side or to manage the networking infrastructure? Or can they get more visibility and monitoring into the underlying networking infrastructure on which they can build deep analytics and better security capabilities? These kinds of innovations in solving business problems sooner are the primary motivation for enterprises.
NWC: In the Ethernet switch market, what other trends are you seeing? Are you seeing demand for any specific types of equipment?
Velaga: Across the board, we're seeing migrations to higher speed and this trend to adoption of more open platforms, like AT&T talking about its Domain 2.0, which is all about building more efficient, large-scale networks to be able to handle the explosion of traffic coming in. At the same time, feeding into this Ethernet backbone is the wireless connectivity and the 11ac transition.
In addition, we're seeing markets that haven't traditionally been Ethernet markets moving into Ethernet. For example, if look at industrial Ethernet, that's an example of a market moving to Ethernet that were traditionally more proprietary, closed networks. We're also seeing a broad reach of Ethernet in autos. They're becoming the entertainment hub with people spending two to three hours in their cars. We're seeing significant opportunities across the board in general as there's more consumerization of IT and more and more digital content being created, moved, and processed.
NWC: What is Broadcom doing in the WiFi space?
Velaga: Today, a lot of our connectivity devices are used in everything from leading handsets to retail home routers, and we are expanding our presence in the enterprise market. We've been leading this transition to WiFi 4G/5G, been the first to drive 11ac on the handset side, and also we're driving a lot of 11ac on the enterprise side.
NWC: What do you see in terms of 802.11ac adoption?
Velaga: We're seeing that customers' transition to 11ac is happening much faster than the transition to 11n, because handsets are shipping with 11ac, and increasingly people are disconnecting wired connections to wireless, which means they need more bandwidth. Because of this migration to 11ac, people are looking for even faster connections between the access points of 11ac and the switches.
NWC: What is the most important thing about Broadcom that you think infrastructure pros may not know?
Velaga: Most people don't know it, but a vast majority of the traffic in the world goes over Broadcom devices: 99.98% of Internet traffic crosses at least one Broadcom chip, through both wired and wireless communications. We are far more ubiquitous than we're known for.
We welcome your comments on this topic on our social media channels, or
[contact us directly]
with questions about the site.