We present a lineup whose presence in storage belies the 'all boys' trend
Figure 3: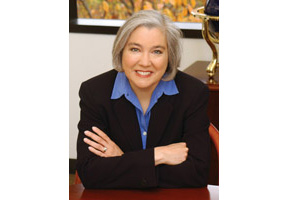 Ann Livermore, Executive Vice President, Technology Solutions Group, Hewlett-Packard
Next Page: Barbara Murphy, AMCC
In the tough world of storage components, Barbara Murphy has managed to stay ahead of the game. Indeed, her division is presently the bright spot in AMCC's otherwise grim financial landscape: In first-quarter 2008 results, storage revenues rose 5 percent sequentially, while the rest of the company took a a 40 percent nosedive.
Murphy's success seems tied to her vision of storage. "We're seeing true convergence of networking and storage," she told Byte and Switch in an interview in August. The highest market growth, she points out, is in companies like Cisco that blur the line between the two segments of expertise.
Murphy's acumen seems to have developed over time. She came to AMCC from 3ware, where she served a year as VP of marketing before the company was acquired by AMCC in 2004. Before that, she'd been a marketing consultant for a couple of years, after spending five years in marketing at Adaptec and an Adaptec spin-off called Roxio. Earlier, she worked at marketing jobs at British Telecom North America and at GEC Plessey Telecommunications, after earning a degree in engineering at the University of Limerick, Ireland. She took a subsequent MBA stateside at Santa Clara University.
We welcome your comments on this topic on our social media channels, or
[contact us directly]
with questions about the site.