We present a lineup whose presence in storage belies the 'all boys' trend
VMware's momentum is strong, though, as evidenced in its IPO, in which 33 million shares raised $1.7 billion, doubling the company's initial goal. Investors included Cisco and Intel in what became a landmark event in IT history.
Greene knows there can be no slowdown now. She's out in front, preaching the use of virtualization for disaster recovery and data center energy conservation. And as virtualization's future plays out, it's a safe bet Diane Greene will continue to play a leading role.
Figure 2: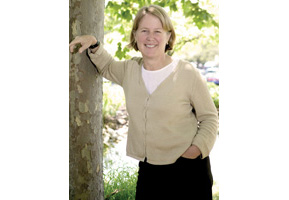 Diane Greene, President, CEO, and Co-founder, VMware
Next Page: Ann Livermore, HP
Ann Livermore has become the turnaround expert at HP's Technology Solutions Group, which sells servers, storage devices, software, and services -- and brings in more than one third of HP's annual revenue.
We welcome your comments on this topic on our social media channels, or
[contact us directly]
with questions about the site.