Fierce competition in a rapidly changing IT industry has resulted in bargains for enterprise IT buyers this year, but don't expect the good deals to last long.
I like nothing better than a bargain. Even a 3%-5% discount on infrastructure equipment can make the difference between buying today and holding off until next year. And if you're a bargain hunter like me, you'll likely know that we're in the midst of one of the largest enterprise IT sales in a long time.
There's so much competition and jockeying for customers by IT vendors that some really great deals can be had. If you've been holding off on that major upgrade, this may be the best chance to get some rock-bottom pricing.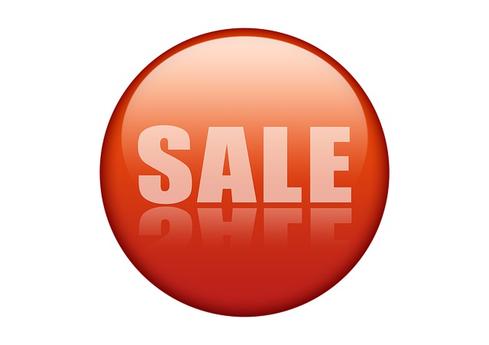 Gartner's recent lowering of its 2014 global IT spending estimate to $3.7 trillion may seem linked to a slumping global economy, but it isn't. Actually, equipment purchases are still on pace to meet the research firm's original projections; the decrease is due to vendors offering better deals than they have in years past.
"Price pressure based on increased competition, lack of product differentiation and the increased availability of viable alternative solutions has had a dampening effect on the short-term IT spending outlook," Richard Gordon, managing vice president at Gartner, said in a press release announcing the lowered projection.
We're seeing these bargain-basement prices from technology vendors and service providers because they're desperately fighting to build, protect, and maintain market share in an IT world that's increasingly consolidated and homogenized at the same time. Vendors that were once allies are now direct competitors in areas like cloud computing, SDN, and mobility.
Additionally, IT departments are demanding that their cloud services be fully interoperable with competing products/services. And until vendors and service providers can fully establish new differentiators, the only way they can compete is by price.
Another reason for better pricing this year compared to last year has to do with the sheer amount of dollars being spent on IT compared to years past.
The concept of the Internet of Things (IoT) is connecting anything and everything to a network. BYOD is the first iteration of this, and IT departments are still spending big money to implement BYOD-ready infrastructures designed to handle much higher wireless user density, as opposed to previous wireless architectures that stressed coverage as the primary driver. Spending more money almost always leads to deeper discounts due to economies of scale.
But Gordon said he suspects that "2015 through 2018 will see a return to 'normal' spending growth levels as pricing and purchasing styles reach a new equilibrium." So the great IT sale due to technology disruption may last only one year. IT hardware/software manufacturers and cloud service providers are feverishly working to develop differentiated products/services to rebuild brand loyalty and ultimately charge premium prices. And even though this hasn't happened yet, you can almost guarantee that it will sometime in the near future.
One word of caution before you go out and spend like there's no tomorrow: The type of IT disruption we're seeing with cloud computing and the IoT often destroys IT brands that don't pivot well to address the latest emerging markets. An enterprise IT manufacturer or service provider doing well in today's market may get blindsided by market demands and end up going under. Only the ones with the best long-term vision will be able to navigate toward what the market either does or will demand in the future.
So even though a new service or piece of infrastructure gear is a great deal today, it may hurt you down the road if the provider goes belly up. Even though there are great deals out there, make sure to vet your purchases well and align yourself with companies that you think have a real shot at providing enterprise hardware, software, and services well into the future.
We welcome your comments on this topic on our social media channels, or
[contact us directly]
with questions about the site.