VMware opens first overseas vCloud Hybrid Service datacenter to give European customers faster response times, better compliance with national data protection laws.
VMware has opened its first overseas vCloud Hybrid Service datacenter in the London suburb of Slough, which has been a popular location for companies to build and lease wholesale datacenter space due to its proximity to the London financial services market and other large-scale IT service users.
VMware's Mathew Lodge, VP of cloud services, said vCloud Hybrid Service is now generally available from the datacenter west of London and, in an interview, said VMware will soon add a second and connected datacenter south of London. The paired centers in the London area would give VMware's public cloud offering greater resiliency, with one site backing up the other, he said.
VMware's public cloud is not yet a self-service facility. For one thing, it doesn't take credit cards, as Amazon Web Services does. A credit card system will be implemented later this year, Lodge said. For now, VMware's European customers will buy cloud services the way they buy VMware packaged software: through their local VMware sales representative or a VMware partner. In the London area, partners include Arrow and Softcat.
[VMware finds an ally vs. Amazon. See VMware, Google Team On Chromebooks.]
"The Snowden affair has heightened interest in a local cloud service," said Lodge. VMware's site in Sterling, Va., had been the closest vCloud datacenter to customers in Europe. The Slough datacenter will provide them more favorable response times and allow them to use their existing vCenter management console and vCenter Operations Manager to configure, deploy, and track their workloads. Customers that use vCloud Automation Center will also be able to use an on-premises service catalogue that includes services from the Slough facility as an extension of their local datacenters.
Lodge said he wasn't in a position to share the number of servers in the facility or their footprint in square feet of datacenter space.
Figure 1: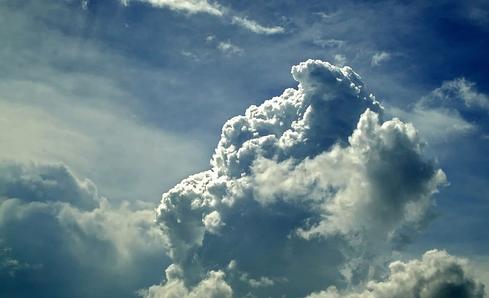 In Europe, cloud service providers have to follow national laws that require that certain types of data must remain in the country where the data originated. VMware can now provide that assurance to UK customers, although not to customers in France, Germany, or other European countries.
However, Lodge said, the UK is a good place to begin. A survey of 200 VMware customers in the UK showed 86% believe they must store their data with a UK-based service provider, if they move into the cloud. Fifty-two percent said they must follow industry data residency and compliance regulations. Twenty percent said they were not aware of where their data, including some mission-critical data, resided.
VMware launched vCloud Hybrid Service last May with datacenters in Las Vegas, Dallas, Santa Clara, Calif., and Sterling, Va.
Lodge noted that VMware customers, accustomed to moving virtual machines around in their own datacenters, want to find a public cloud supplier for momentary cloud-bursting, for easing seasonal strains or for more regular referral of workloads to an external facility.
Private clouds are moving rapidly from concept to production. But some fears about expertise and integration still linger. Also in the Private Clouds Step Up issue of InformationWeek: The public cloud and the steam engine have more in common than you might think. (Free registration required.)
We welcome your comments on this topic on our social media channels, or
[contact us directly]
with questions about the site.