Appliances that link on-premises systems to cloud resources will mean datacenters with less equipment – in smaller facilities.
On the eve of the millennium, a shot was fired that barely registered inside the walls of datacenters. Launched in 1999, Salesforce.com would go from being yet another dotcom to reshaping the way businesses buy and deploy software. Its "no software" campaign really meant no software running in your datacenter.
It pushed CRM software out of the datacenter and into the cloud. In its wake, a new category would emerge. Software-as-a-service (SaaS) quickly spread way beyond CRM to assimilate other software packages, leaving behind a graveyard of once-mighty software empires. Siebel who? But plenty of big iron remained in place, unruffled by the limited power available to software that runs too far away from the datacenter, where most data still lives. In the end, SaaS has only managed to capture a sliver of the data necessary to run most businesses.
The emerging category of infrastructure-as-a-service (IaaS) begins where SaaS leaves off. Whereas SaaS succeeds on the back of relatively light workloads and small datasets, IaaS conquers through performance and scale. IaaS reverses the SaaS model. If some software cannot go to the cloud, why not reach out to the cloud and bring its best attributes into the datacenter?
[ Here's what an IBM survey reveals about early cloud users:  3 Surprising Trends Among 'Pacesetter' Cloud Adopters]
IaaS accelerates the thinning of the datacenter that began with SaaS. With the help of an on-premises appliance like Nasuni's, a combination of datacenter storage and public-cloud storage can replace the service layer beneath even the most demanding application. The simple appliance looks something like the old system it is replacing, with memory caching, router, and storage controller. But it has the additional ability to tap public-cloud resources, virtualizing storage into a hybrid: public cloud and private operation. Imagine on-premises servers that can access additional processing power in a pinch or a storage controller that can access additional disk capacity as needed. When tied to the cloud, the appliance represents an unlimited pool of raw compute power and storage, able to absorb any increase in demand.
 "Cloud" still has many meanings to many different constituencies, but broadly speaking, it is a large umbrella term that encompasses both traditional SaaS offerings as well as a range of raw infrastructure services provided by Amazon Web Services, Google Cloud Platform, and Microsoft Azure. The advent of cloud has enabled system integrators to re-craft traditional IT building blocks to expand the use case for the "as-a-service" model, and they're aiming at some of the gnarliest problems in the datacenter.
Figure 1: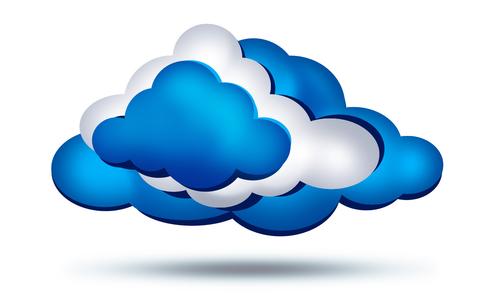 Take the example of a semiconductor firm with datacenter infrastructure in 20 major locations around the world and more than 5,000 employees. Early on, it rolled out Salesforce for CRM, WorkDay for HR, and other SaaS packages to support discrete business functions across the organization. Global firms are natural early SaaS adopters because it enables them to deliver a uniform level of service across geographies, streamline IT operations, and, always important, save money.
Our fictional semiconductor company's massive early success with SaaS led its CIO to go further and move all email, calendaring, and file services to Google. Email and calendaring worked without a hitch, but files proved problematic. For engineering data, the files themselves, not to mention the complete data, were too large for SaaS to provide the kind of performance users required. And because these files were also the crown jewels of the company, having them sit unencrypted in Google datacenters for any amount of time was out of the question. Even the smaller MS Office files sitting in Windows File Server Shares proved problematic, because, without file locking or versioning, it was too easy for users to corrupt one another's work.
The company turned to IaaS, and ultimately replaced its mid-range arrays running in its datacenters with appliances that for all intents and purposes look identical to traditional storage arrays: same performance, same protocols, and same file semantics (locking, versioning, and so on). But these new appliances have a second identity. They connect the datacenter to an unlimited supply of resources in the cloud. They never run out of storage, never need backup or offsite data protection, and can synchronize any amount of data globally.
These IaaS appliances allowed the firm to provide a uniform level of storage and data protection across the organization. A design team working at the company's headquarters now has access to the same level of storage infrastructure, and some of the same actual files, as a manufacturing facility in a remote location halfway around the world. IT can still see and control the system centrally, but access to the infrastructure has been distributed to every location where it is actually needed -- saving money in the process.
IaaS brings the "as a service" value into the datacenter, and this same model is being applied, not only to storage, but also to networking, security, and to basically any function where performance and scale need to be delivered everywhere but controlled centrally. It's the same IT function as before, but the systems supplying the function are physically located somewhere else, leaving behind a thinner datacenter.
The thinning of the datacenter is inevitable. Traditional thinking tells IT professionals that the datacenter is a fortress. Although this perspective might be reassuring, it also limits the capabilities of the resources inside the fortress. The next time you have an internal discussion about how your organization can no longer deal with the sheer growth in data, the complexity of the systems necessary to protect and provide access to this data, or escalating costs, think beyond those four walls. Think about how to make your datacenter thinner by tapping into the virtually limitless supply of cloud infrastructure.
Andres Rodriguez is CEO of Nasuni, a maker of storage appliances. He previously co-founded Archivas, developer of an enterprise-class cloud storage system. Prior to Archivas, Rodriguez was CTO of the New York Times.
Are you better protected renting space for disaster recovery or owning a private cloud? Follow one company's decision-making process. Also in the Disaster Recovery issue of InformationWeek: Five lessons from Facebook on analytics success. (Free registration required.)

We welcome your comments on this topic on our social media channels, or
[contact us directly]
with questions about the site.