Depending on its location, a cloud data center may be at risk of natural or man-made disasters. Be sure to weigh the risks of the physical location of your data.
For the first 18 years of my life, I lived in the heart of "tornado alley" -- the US geographic region where severe weather and tornados are most likely to occur. That's why it strikes me as odd that Microsoft, Google, and Facebook are building multi-hundred-million-dollar data centers just miles from my childhood home.
Though it's unlikely that any of these data centers will ever be hit by a tornado, the physical location dramatically increases those chances. This serves as an example of how the physical location of your data -- even in the cloud -- should be considered in your data risk assessments.
Cloud service providers often highlight the high availability (HA) and redundancy capabilities built into their infrastructure. Always remember that high availability should be relied upon only when the primary solution fails. And though there may be HA functionality in place, don't simply assume the provider is automatically immune to outages (just ask Netflix). The best way never to have to fall back to redundant systems is to lower the risk of your primary solution failing in the first place.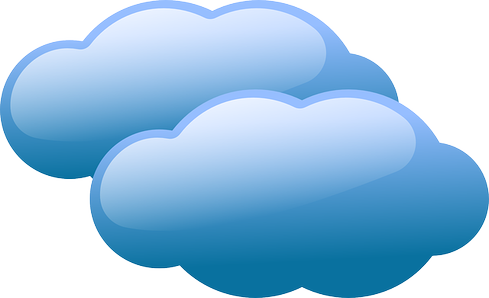 So find out the primary location of your cloud presence, and make sure it satisfies your criteria for a safe physical location for corporate data and applications. Is it in an area that's prone to natural disasters? Have there been blackouts or brownouts in the area in recent memory? Could an earthquake knock out all last-mile connectivity to the facility?
Another consideration -- especially when investigating clouds outside your home country -- is the current political and social stability of the region. In recent months, we've seen plenty of political uprising and government intervention that has resulted in loss of both public Internet and private WAN connectivity to the rest of the world.
While living abroad, I personally witnessed business disruptions caused by protests. Though they're difficult to predict, these kinds of situations should at least be noted as a potential risk, so contingency plans can be put in place. If one part of the world has a history for political instability, you may want to reconsider making it the home for your data.
One must also take into account geographic locations at a micro level. There are pros and cons to having data centers in both urban and rural areas. Data centers in and around areas of higher population typically have more choices, lower latency, and redundancy built in when it comes to Internet/WAN and electricity.
On the flip side, you have to take into account the risks of being in a highly populated area, such as crime rates. Many cloud data centers are staffed by a skeleton crew, particularly at night. Theft and vandalism have been known to be problematic for data center operations located in sketchy areas.
Just keep in mind that, whether your cloud presence is located within the heart of a city or out in the middle of nowhere, cost was likely the reason for the data center's location.
Given all these risks, the easiest way to verify that you are not putting your cloud resources at risk from a physical perspective would be locating your primary cloud presence in an area that is familiar and comfortable to you. That way, you likely already have a grasp of the physical, geographical, and social issues that can create greater overall risk.
There's certainly no perfect place to build a data center or cloud presence, but some present significantly lower risk than others. It's simply up to you to find them.
We welcome your comments on this topic on our social media channels, or
[contact us directly]
with questions about the site.