As banks move toward a cloud-based infrastructure, they must protect their assets while understanding that the network is a fundamental contributor to the cloud and to their customers' quality of experience.
The hyper-connected nature of our world has been disrupting industries since the beginning of the Internet revolution, and the financial industry is no different. Financial firms including retail banks are challenged with new consumer demands and also face competition from outside the traditional banking industry. Tech companies with new disruptive business models such as Google, Apple, PayPal and Square are now seen as a very real threat.
In order to compete in this rapidly changing digital market, traditional banks must leverage their wealth of consumer information, analytics and connectivity in new ways, and must be able to transform their existing business and to enhance their customers' experiences, both digitally and face to face.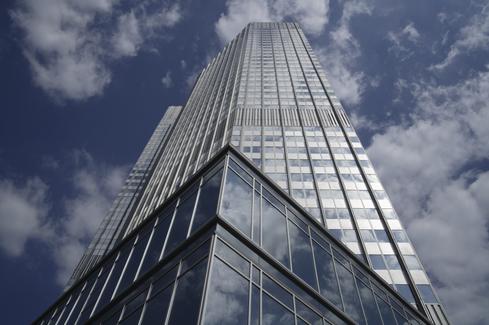 The process of transforming a bank to achieve a consistent omni-channel experience and a competitive advantage with clients requires a solid digital transformation strategy. This strategy must take into account consumer and market demands, regulation, control, and security that will enable banks to achieve bigger profits and assure their long term survival.
To achieve this transformation, banks are building and leveraging private clouds. The cloud enables a bank to place their customer at the center of their business so they can have the full flexibility to consume what they need, where and when they need it -- delivered from a simplified, unified, and real-time platform. The cloud provides many benefits for banks, but to alleviate security concerns and regulatory/compliance requirements, banks must adopt an approach where critical data, transactions, and capabilities remain on a bank's own private cloud infrastructure.
As the foundation for digital transformation, cloud brings many tangible benefits:
Faster time to market for new products as infrastructure is provisioned as quickly as required, accelerating new products and services.
Customer centricity focus shifts to providing value to customers and differentiating the customer experience rather than focusing on infrastructure.
Business continuity ensures no data loss and requires no manual intervention upon failure.
Reduced total cost of ownership is achieved with optimal hardware and software licenses, reduced deployment resources, and an agile operating model.
Operational efficiencies are achieved by increasing process automation, adopting consistent standards, and centralizing data.
As banks move toward a cloud-based infrastructure, they must understand that the network is a fundamental contributor to the cloud and to their customers' quality of experience. The network is critical to connect resources in the cloud and ensure the performance and availability of applications and data at the right time and in the right location.
Today, bank IT departments live with the pain of the legacy network. While cloud management systems assign virtual machines within seconds, it can take hours or days to provision the network to deliver optimal paths between new applications and staff or customers. Because servers that were once dedicated to a single application are now expected to run 40 or more virtual machines in the cloud, it is critical that the network be able to handle the explosion in the number of virtual endpoints and the dynamic nature of virtual machine instances.
But, network instantiation today is highly manual and work-order-driven, with configuration performed device by device in the data center network. The static and highly manual configuration-driven networking model that has existed must move to a new paradigm of software defined networking (SDN) that provides the ability to abstract the capabilities of the network and the ability to automate the network in a policy-based way to eliminate errors and delays in the deployment and use of applications. This can enable a development operations (DevOps) approach, with improved collaboration between operations and development teams, and help to reduce time to market for new banking applications.
Another critical component of the cloud-based digital banking infrastructure is the communications platform. An open, private cloud-based platform will enable banks to turn their communications into a competitive advantage. By embedding communications and collaboration functions into customer-facing applications and portals, banks can provide customers with the face-to-face contact they want through all digital banking channels.
An open, cloud-based communications platform should provide open programming interfaces and software development kits to allow IT organizations to develop and deploy voice, video, instant messaging and other collaboration tools, while maintaining a consistent interface and user experience across all channels. This will enhance the usability of bank services and reduce the amount of training required for both employees and customers.
Digital transformation in the financial industry is inevitable. To avoid disruption to their business, banks must develop a digital strategy and implement a technology platform that will enable them to compete today and in the future -- bringing clear benefits to their customers. Cloud, networking, and communications will be a key stepping stone on the path toward digital transformation.
(Image: Tuned_In/iStock)
We welcome your comments on this topic on our social media channels, or
[contact us directly]
with questions about the site.