Cloud service providers vary a lot when it comes to reliability, security, and other qualities. Here's what to look for to make sure a cloud provider meets your needs.
Moving one or more of your IT services to the cloud has many benefits, including lower capital costs, potentially lower operating costs, better support for mobile and remote workers, and infrastructure flexibility. When properly implemented, cloud services can change the corporate view of IT as a cost center to a competitive advantage able to positively affect top-line revenue.
However, not all cloud service providers are created equal. In fact, service providers can vary significantly in many attributes such as reliability, security, and support, to name a few. Indeed, if you move your IT service to a provider that does not meet the minimum standard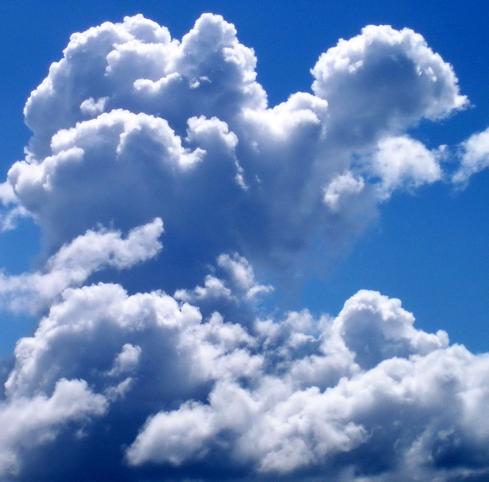 your company requires for a particular service quality, you undoubtedly will hear about it from your end-users and C-level executives.
Making sure a cloud service provider delivers the kind of service characteristics your company requires to run the business is critical to successfully migrating IT services to the cloud. To ensure you make the right choice, look for the following attributes when evaluating a cloud services provider:
1. Reliability
Business-critical services are just that: critical! Businesses cannot afford to have their IT services go down because an outage can impact the business significantly. Delayed quotes, missed calls or emails, and unshared documents can all affect top-line revenue as well as bottom-line costs. Reliability is about minimizing the probability of a service outage. Look for service providers that have a history of minimal cloud outages.
2. Availability
Availability is related to reliability. While reliability is an indication of how often a service goes out (or conversely stays up), availability is about the recovery time when a service actually goes down. Ideally, you want a service provider that has the fewest and shortest outages.
Together, this is generally expressed in a reliability/availability percentage, such as 99.9%. Look for vendors with the highest reliability/availability percentage, keeping in mind that even a 99.9% rating means that the service can go down for as much as 43 minutes every month.
3. Scalability
A huge benefit of cloud services is their ability to scale to whatever size you need and to be available wherever you need the service. Service providers need to be deployed in enough data centers around the world to support the connection of users from anywhere your company does business. Look for service providers that can meet the needs of your company's locations.
4. Security
One potential disadvantage of moving your IT services to an external cloud is poor security. If the cloud service provider does not have the appropriate and necessary security safeguards in place, security can be compromised. Look for cloud providers that have multi-factor authentication built into their service as well as full encryption in-transit and at-rest for content. Centralized security policies to manage remote/local devices are also important.
5. Quality of Service (QoS)
Just delivering a service is not good enough for most businesses, especially when the service has a real-time aspect to it, such as voice/video calls or web meetings. The key to QoS is to find service providers that control and manage as much of the solution as possible, including the service technology, bandwidth connectivity, and networking equipment. The more a service provider can manage and control, the better the QoS will be.
6. Service-Level Agreements (SLA)
With most legal agreements, the goal for both parties is to never have to resort to legal enforcement of the agreement. However, in many cases, a strong SLA can offset the impact on a business when a service does not perform to the guaranteed level. As recently as just this month, Microsoft had an extended outage on its Azure platform that triggered credit compensation in its SLA. Compare service provider SLAs to ensure that you get the best protection.
7. Support
Support is a key area that is often overlooked when evaluating service providers, but it remains a critical aspect of any service. The ability to contact support in real time through a call or IM at any time of the day is essential for companies that conduct business around the world or that have time-critical interactions with customers or prospects.
In addition, as companies become more mobile and employees more distributed to remote locations, the ability for the service provider to provide real-time 24/7 support becomes even more critical. Look for service providers that can provide 24/7 real-time support.
The transition to a cloud service is not easy, and moving multiple services at the same time can be catastrophic if not planned properly. Understanding these seven service-provider attributes and determining the minimum levels your company needs to run your business is key. By holding cloud service providers accountable and not compromising on these seven attributes, companies can take their IT to the next level while saving on opex and capex costs.
We welcome your comments on this topic on our social media channels, or
[contact us directly]
with questions about the site.