Samsung Galaxy Note II Visual Tour | Election Voting Tech Glitches
DOWNLOAD NETWORK COMPUTING'S LATEST DIGITAL ISSUE

From SDN to network overlays, emerging technologies promise to reshape the data center for the age of virtualization. Also in the new, all-digital issue of Network Computing: Open Compute rethinks server design.

DOWNLOAD NOW FREE (Registration Required)

REPORTS & WHITEPAPERS
FEATURED WHITEPAPERS Evaluating Cloud File Sharing and Collaboration Solutions

Consumerization has had a broad impact on IT-users are bringing in their own devices and subscribing to their own applications without waiting for the IT department permission. Download this white paper to read about the consumerization trends and challenges and learn what enterprises should consider when evaluating online file sharing and collaboration solutions.


Download Now (Registration Required) Malware Triage and Analysis

Given the infinite number of scenarios outside a sandbox environment, there is a great need for automated analysis to fill the gap between what incident responders are finding and what needs to be fully examined.This document reviews new malware analysis technology that determines the behavior and intent of suspect binaries without the need for signatures, white lists or a sandbox environment.


Download Now (Registration Required)
MOST POPULAR NEWS
Data-Centric Security In A Mobile World

In this Webcast, consultant Michael Davis will discuss the results of our InformationWeek 2012 Mobile Security Survey and outline the steps necessary to protect data on mobile devices: a unified policy; enforcement of the rules through use of technology such as encryption of sensitive assets; and education of end users and IT pros. It happens Tuesday, November 13, 2012.

More Information & Registration
RESOURCES AND EVENTS
E2 Innovate Conference & Expo
The business world is changing. Is your company ready? E2 Innovate, formerly Enterprise 2.0, is the only event of its kind, bringing strategic business professionals together with industry influencers and next-gen enterprise technologies. Register today and save $200 on current pricing or get a free expo pass. Nov. 12-15, 2012, at the Santa Clara Convention Center, Silicon Valley.
Get more details and register
This e-mail was sent to

EmailAddress

InformationWeek Daily

-- Published By

InformationWeek

600 Community Drive

Manhasset, NY 11030

To update your profile, change your e-mail address, or unsubscribe,

click here.

Thoughts about this newsletter?

Give us feedback.

Keep This Newsletter Out Of Your SPAM Folder

Don't let future editions of InformationWeek Daily go missing. Take a moment to add the newsletter's address to your anti-spam white list:

email@techwebnewsletters.com

If you're not sure how to do that, ask your administrator or ISP.

Or check your anti-spam utility's documentation.

We take your privacy very seriously. Please review our

Privacy Statement.

Slideshows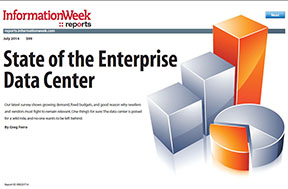 Research: 2014 State of the Data Center
Our latest survey shows growing demand, fixed budgets, and good reason why resellers and vendors must fight to remain relevant. One thing's for sure: The data center is poised for a wild ride, and no one wants to be left behind.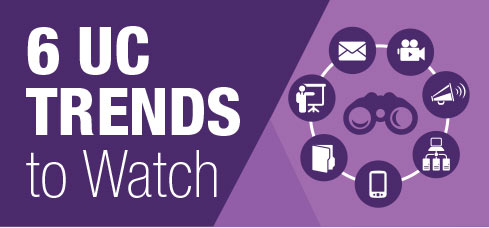 6 UC Trends to Watch
InformationWeek's 2014 Unified Communications Survey shows a revitalized market; 77% of 488 respondents have deployed UC or plan to within 24 months. Among those deploying or with plans, internal IT owns this tech: 40% will keep UC completely on premises vs. 3% going all cloud. For hybrid setups, 24% are primarily on premises vs. 17% mostly cloud.