RIM's New CEO: 5 Must-Do's | Windows 8 Wi-Fi Surprise
QUOTE OF THE DAY

Approach the game with no preset agendas and you'll probably come away surprised at your overall efforts. -- Phil Jackson

ALSO SEE

Join Fritz Nelson and David Berlind January 25th for another episode of our monthly live web TV show featuring some of the hottest companies, technology and people in Silicon Valley. This Month: Sanjay Poonen of SAP Global Solutions talks about the company's moves in the cloud. Plus: Cool CES Tech and a nifty giveaway!

Register For A Reminder JOIN THE CONVERSATION Posted By vadvaro:

"If you don't want to be stuck selling through Apple's channels, do not use their (free) software for pre-press assembly."

In reply to: "Apple's iBooks Author Software: Just Say No"View Entire Response

|

Post Your Own Reply
DOWNLOAD DARK READING'S JANUARY 23rd DIGITAL ISSUE

The right forensic tools in the right hands are just a start. The new 'Digital Detectives' issue of Dark Reading shows you how to better apply the lessons they teach.

DOWNLOAD NOW (Registration Required)

ANALYTICS & WHITEPAPERS
FEATURED WHITEPAPERS 2011 State of Business Analytics Adoption and Use

New research provides insights into both successes to date and challenges to wider adoption. Discover the 7 keys to making business analytics a successful part of your company's culture and decision-making process.


Download Now (Registration Required) Man-in-the-Browser Attacks Explained

Cybercriminals are using more advanced methods to target online users. One of the fastest growing threats today is the man-in-the-browser (MITB) Trojan attack - an attack designed to intercept data as it passes over a secure communication between a user and an online application. This white paper introduces the MITB attack, explains the infection rate, features and functionality of the attack and provides advice on how financial institutions can mitigate the threat.


Download Now (Registration Required)
MOST POPULAR NEWS
10 Big Tech Ideas For Retailers
Mobile and social lead the list of hot tech trends for retailers, but they had company at the National Retail Federation's Big Show 2012. Here's a basket full of ideas to check out.
Windows 8 Visual Tour: Microsoft's New Desktop
Microsoft this week gave developers the first in-depth look at Windows 8--the operating system that could finally make it a player in the tablet market. Take a look at key elements.
Social Malice: One In 60 Facebook Posts Are Malicious
LinkedIn users feel safest, according to new social networking data gathered by Barracuda networks--but not for long.
CES 2012 Gadget Wrap-Up: Cool To Crazy
The Consumer Electronics Show offers thousands of products, from the sublime to the bizarre. Check out some of the more notable entries of 2012.
10 Epic Android Apps
Among the hundreds of thousands of Android apps, we've rounded up 10 epic, must-have choices. These apps will save your bacon, day in and day out.
RESOURCES AND EVENTS
---

This e-mail was sent to

EmailAddress

Keep This Newsletter Out Of Your SPAM Folder

Don't let future editions of InformationWeek Daily go missing. Take a moment to add the newsletter's address to your anti-spam white list:

email@techwebnewsletters.com

If you're not sure how to do that, ask your administrator or ISP.

Or check your anti-spam utility's documentation.

We take your privacy very seriously. Please review our

Privacy Statement.

Slideshows
Audio Interviews
Archived Audio Interviews
Jeremy Schulman, founder of Schprockits, a network automation startup operating in stealth mode, joins us to explore whether networking professionals all need to learn programming in order to remain employed.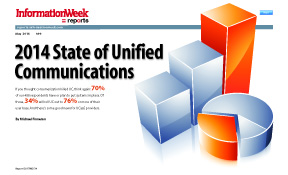 2014 State of Unified Communications
If you thought consumerization killed UC, think again: 70% of our 488 respondents have or plan to put systems in place. Of those, 34% will roll UC out to 76% or more of their user base. And there's some good news for UCaaS providers.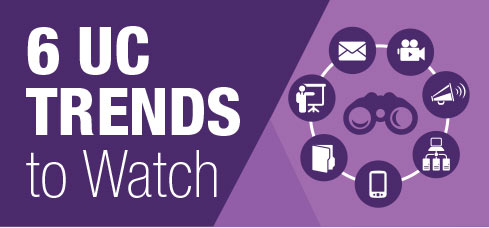 6 UC Trends to Watch
InformationWeek's 2014 Unified Communications Survey shows a revitalized market; 77% of 488 respondents have deployed UC or plan to within 24 months. Among those deploying or with plans, internal IT owns this tech: 40% will keep UC completely on premises vs. 3% going all cloud. For hybrid setups, 24% are primarily on premises vs. 17% mostly cloud.