Innovation Competitions Grow | Malware Exploits Boston Bombings
QUOTE OF THE DAY

"Freedom is nothing but a chance to be better." -- Albert Camus

JOIN THE CONVERSATION Posted By TreeInMyCube:

"I am not disagreeing that 'companies that fail to consider it will be at a disadvantage' But considering PaaS is a long, long, long way from embracing PaaS as 'the future.'"

In reply to: "Why PaaS Is The Future" View Entire Response

|

Post Your Own Reply
INSIDE THIS WEEK'S ISSUE OF DARK READING

People are your most vulnerable endpoint. Make sure your security strategy addresses that fact.

Also

in the new, all-digital issue of Dark Reading: Effective security doesn't mean stopping all attackers.

Log In Or Register To Download

REPORTS & WHITEPAPERS
MOST POPULAR NEWS
RESOURCES AND EVENTS
This e-mail was sent to

EmailAddress

InformationWeek Daily

-- Published By

InformationWeek

600 Community Drive

Manhasset, NY 11030

To update your profile, change your e-mail address, or unsubscribe,

click here.

Thoughts about this newsletter?

Give us feedback.

Keep This Newsletter Out Of Your SPAM Folder

Don't let future editions of InformationWeek Daily go missing. Take a moment to add the newsletter's address to your anti-spam white list:

email@techwebnewsletters.com

If you're not sure how to do that, ask your administrator or ISP.

Or check your anti-spam utility's documentation.

We take your privacy very seriously. Please review our

Privacy Statement.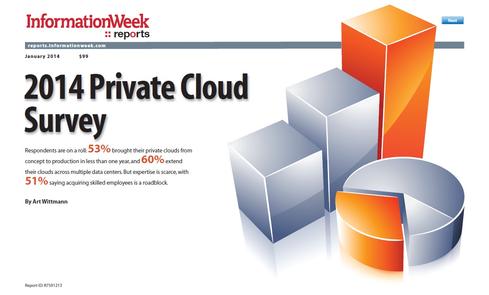 2014 Private Cloud Survey
Respondents are on a roll: 53% brought their private clouds from concept to production in less than one year, and 60% ≠extend their clouds across multiple datacenters. But expertise is scarce, with 51% saying acquiring skilled employees is a roadblock.




The UC Infrastructure Trap
Donít let a subpar network tank your unified communications program: 25% of InformationWeek 2013 State of Unified Communications Survey respondents deploying or planning to deploy UC fear that an aging infrastructure could sink their projects; 19% worry about WAN bandwidth. Is low UC uptake a result of strained networks delivering poor performance?




Slideshows