IM Improves IBM Messaging Systems
Notes-Domino pack has everything for messaging, collaboration.
Client connections
The new IM features in the Notes 6.5 client make this upgrade worth the expense, especially if your company has embraced IM. Notes 6.5 also does an impressive job of integrating presence awareness using the Workplace Instant Contacts window. Simply sign into Notes and you'll be authenticated to Sametime automatically. Presence awareness is incorporated into the Instant Contacts lists, the Workplace for Notes Welcome page and the Notes inbox.
This is how it works. If my co-editor Bruce were logged on to the corporate Domino system and sent me an e-mail, upon opening that e-mail I would see a presence indicator that shows his status and the status of anyone listed in the To:, From: or cc: fields. The presence indicator says if the user is active, away, in "do not disturb" mode or offline. Additionally, if the sender or other recipients of an e-mail were online when I opened the e-mail, I could open a chat session with any or all of them simply by right-clicking on their names in the message header and selecting "chat with" from the menu.

Slideshows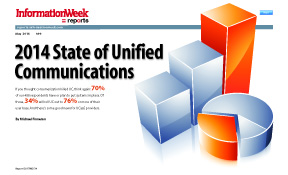 2014 State of Unified Communications
If you thought consumerization killed UC, think again: 70% of our 488 respondents have or plan to put systems in place. Of those, 34% will roll UC out to 76% or more of their user base. And there's some good news for UCaaS providers.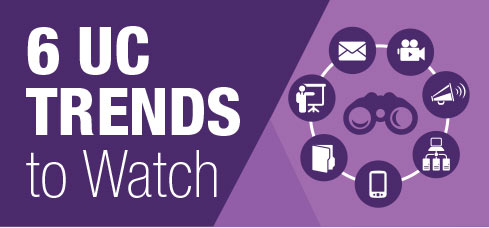 6 UC Trends to Watch
InformationWeek's 2014 Unified Communications Survey shows a revitalized market; 77% of 488 respondents have deployed UC or plan to within 24 months. Among those deploying or with plans, internal IT owns this tech: 40% will keep UC completely on premises vs. 3% going all cloud. For hybrid setups, 24% are primarily on premises vs. 17% mostly cloud.