CIA Picks Amazon Cloud | Microsoft Planning Major Reorg?
QUOTE OF THE DAY

"The searching-out and thorough investigation of truth ought to be the primary study of man." -- Cicero

ALSO SEE

REPORTS & WHITEPAPERS
FEATURED WHITEPAPERS A Survival Guide for the Post-PC World

While the PC market faces widespread commoditization and consolidation, business models are changing to embrace economic realities and take advantage of emerging and disruptive technologies. Download this white paper to find out how your enterprise can survive the Post-PC era.


Download Now (Registration Required) Moving Beyond User Names and Passwords

Typical web applications are protected with single-factor authentication: a user name and password. These credentials, in addition to being difficult to manage, leave sensitive data and applications vulnerable to a variety of common attacks. Read this whitepaper to learn how to move beyond user names and passwords.


Download Now (Registration Required)
MOST POPULAR NEWS
RESOURCES AND EVENTS
This e-mail was sent to

EmailAddress

InformationWeek Daily

-- Published By

InformationWeek

600 Community Drive

Manhasset, NY 11030

To update your profile, change your e-mail address, or unsubscribe,

click here.

Thoughts about this newsletter?

Give us feedback.

Keep This Newsletter Out Of Your SPAM Folder

Don't let future editions of InformationWeek Daily go missing. Take a moment to add the newsletter's address to your anti-spam white list:

email@techwebnewsletters.com

If you're not sure how to do that, ask your administrator or ISP.

Or check your anti-spam utility's documentation.

We take your privacy very seriously. Please review our

Privacy Statement.

Slideshows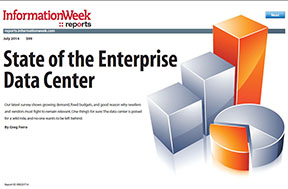 Research: 2014 State of the Data Center
Our latest survey shows growing demand, fixed budgets, and good reason why resellers and vendors must fight to remain relevant. One thing's for sure: The data center is poised for a wild ride, and no one wants to be left behind.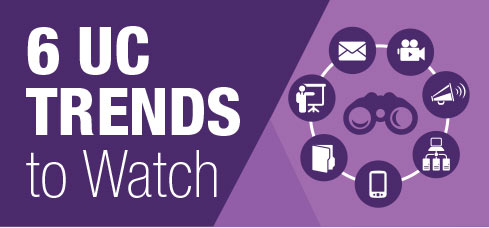 6 UC Trends to Watch
InformationWeek's 2014 Unified Communications Survey shows a revitalized market; 77% of 488 respondents have deployed UC or plan to within 24 months. Among those deploying or with plans, internal IT owns this tech: 40% will keep UC completely on premises vs. 3% going all cloud. For hybrid setups, 24% are primarily on premises vs. 17% mostly cloud.