Blackberry Enterprise Server
Improved administration, support for web services, and a visual development tool distinguish version 4.1.
It seems like just yesterday Network Computing was evaluating BlackBerry Enterprise Server 4.0 for Microsoft Exchange in our mobile e-mail roundup. Since then, Research In Motion has made some significant upgrades, forging ahead with its product offerings despite the current legal wranglings with NTP. BES 4.1, the back-end platform that handles communications with BlackBerry handhelds, includes improvements in management, administration and instant messaging, and brings updates to the Mobile Data System.
I tested a late beta of 4.1 for Microsoft Exchange in our Syracuse University Real-World Labs®, analyzing new capabilities, such as its support for Web Services and a visual tool for creating forms-based applications. This version, as well as one for IBM Lotus, will be out later this month or early next; a version for Novell GroupWise will follow soon.
RIM helped me unleash the gadget geek inside by sending the newly released BlackBerry 8700c, though you can take advantage of the new capabilities on any BlackBerry with 32 MB or more of Flash memory. Other Blackberry devices still will have baseline functionality for groupware synch and e-mail capabilities, but they won't be able to take advantage of BES' newer features, such as enterprise IM. BES 4.1 supports three enterprise IM servers: IBM Lotus Sametime, Microsoft Windows Messenger/Live Communications Server 2005 and Novell GroupWise Messenger.
• Unified management interface
• User group administration facilitates management of large and small deployments


• Visual development tool eases the pain of developing mobile applications
Bad
• MDS applications not fully integrated with other device management capabilities
• Some features only available for newer BlackBerry handhelds meeting minimum memory requirements

Slideshows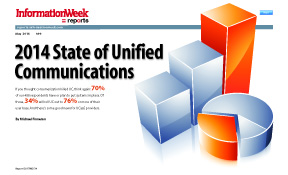 2014 State of Unified Communications
If you thought consumerization killed UC, think again: 70% of our 488 respondents have or plan to put systems in place. Of those, 34% will roll UC out to 76% or more of their user base. And there's some good news for UCaaS providers.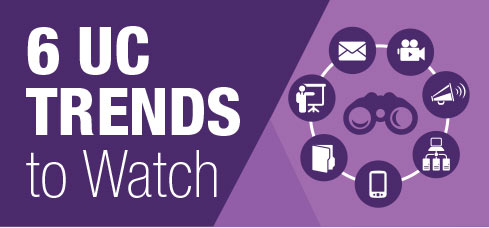 6 UC Trends to Watch
InformationWeek's 2014 Unified Communications Survey shows a revitalized market; 77% of 488 respondents have deployed UC or plan to within 24 months. Among those deploying or with plans, internal IT owns this tech: 40% will keep UC completely on premises vs. 3% going all cloud. For hybrid setups, 24% are primarily on premises vs. 17% mostly cloud.