20 Great Ideas To Steal | iPhone 5 Sets Records
10 CYBER THREATS YOU CAN'T IGNORE

In our latest digital issue from InformationWeek SMB: Small businesses must get serious about cybersecurity now that the criminals have them in their sights. Here's our list of 10 cyber threats that should be high on your radar!

ALSO: How Cybercriminals Pick Their Targets; Remote Workers Security Challenges

DOWNLOAD NOW FREE (Registration Required)

REPORTS & WHITEPAPERS
FEATURED REPORTS
Windows 8 Survival Guide: End Users and Mobility
It's almost impossible to avoid the wall-to-wall media blitz around Surface. So we'll spare you the marketing spin and focus on what IT pros need to know about how Windows 8 changes the end user and mobile experience. Hint: There's more to it than just a radically new, tablet-optimized UI.
Download Now (Registration Required)



Design on a Dime: VDI
Virtual desktops are a proven way to provide remote access to applications that are difficult or expensive to deliver using other means. In this report, we'll provide a comprehensive analysis of what it might cost to deploy a 50-user VDI infrastructure using services from Citrix, Microsoft and VMware.
Download Now (Registration Required)

FEATURED WHITEPAPERS Cloud Infrastructure Matters

New IT technologies and abstractions, such as cloud computing, layer on top of existing ones. This may make the foundational layers less visible, but they remain just as important. Learn about applications with a consistent, certified environment across physical servers, virtual servers, private clouds, and public clouds through both technical certifications and business relationships.


Download Now (Registration Required) The Shortcut Guide to Secured, Managed File Transfer

Are you considering a secure, managed file transfer solution? This in-depth resource shares best practices, checklists and worksheets in evaluating solutions including requirements around security, high availability, workflow, programmability, protocol and operations.


Download Now (Registration Required)
MOST POPULAR NEWS
Selecting the Right Database for the Right Problem

Columnar, NoSQL, NewSQL and Hadoop are the hot new technologies that are helping companies manage their big data challenges. This webinar will demystify this world, outlining the analytics challenges posed by machine-generated data and giving an overview of the best use cases for these new technologies. It happens Thursday, September 27, 2012.

More Information & Registration
RESOURCES AND EVENTS
Don't Miss Interop New York!
See the future of business technology at Interop New York, Oct. 1-5. It's the best place to learn about next-generation technologies, including cloud computing, BYOD, big data, and virtualization. Register today with priority code YLBQNY02 and save up to $300 on passes with early-bird pricing.
Don't Miss Out!
This e-mail was sent to

EmailAddress

InformationWeek Daily

-- Published By

InformationWeek

600 Community Drive

Manhasset, NY 11030

To update your profile, change your e-mail address, or unsubscribe,

click here.

Thoughts about this newsletter?

Give us feedback.

Keep This Newsletter Out Of Your SPAM Folder

Don't let future editions of InformationWeek Daily go missing. Take a moment to add the newsletter's address to your anti-spam white list:

email@techwebnewsletters.com

If you're not sure how to do that, ask your administrator or ISP.

Or check your anti-spam utility's documentation.

We take your privacy very seriously. Please review our

Privacy Statement.

Slideshows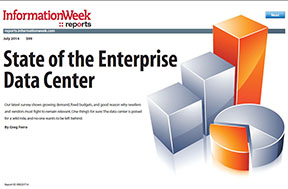 Research: 2014 State of the Data Center
Our latest survey shows growing demand, fixed budgets, and good reason why resellers and vendors must fight to remain relevant. One thing's for sure: The data center is poised for a wild ride, and no one wants to be left behind.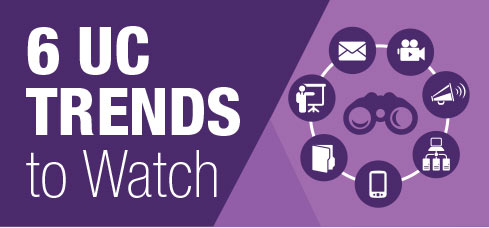 6 UC Trends to Watch
InformationWeek's 2014 Unified Communications Survey shows a revitalized market; 77% of 488 respondents have deployed UC or plan to within 24 months. Among those deploying or with plans, internal IT owns this tech: 40% will keep UC completely on premises vs. 3% going all cloud. For hybrid setups, 24% are primarily on premises vs. 17% mostly cloud.