NHR End Of Life Alert, May 2014
Find out which routing and switching products from major hardware manufacturers will no longer be sold or serviced.
Several Cisco products and Smartnet support contracts end availability in May. Read the details below and keep your hardware and software maintenance up to date.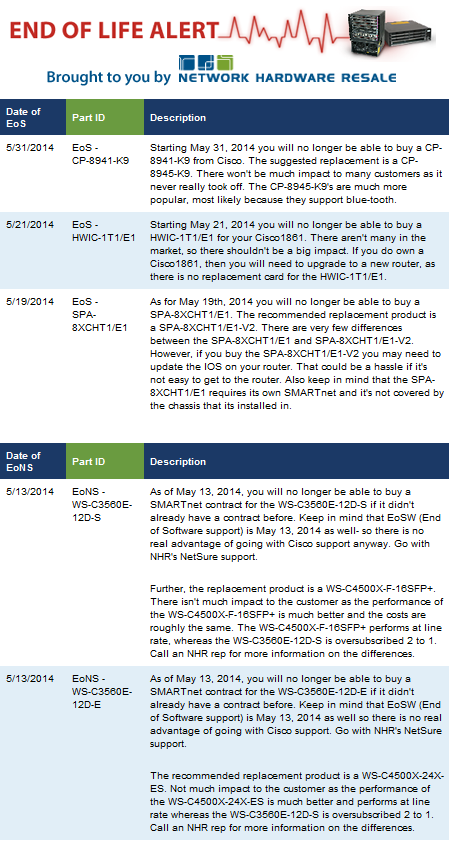 Network Hardware Resale (NHR) provides pre-owned and new networking and data center solutions to more than 10,000 organizations worldwide. Headquartered in Santa Barbara, Calif., NHR is an independent reseller of pre-owned equipment from Cisco, Juniper, HP, IBM, and others, ... View Full Bio