The IT Nerd's Summer Reading List
If you're looking for a good book to take on your summer vacation, we've got 12 recommendations, including technical guides to brush up on your skills and just-for-fun reads.
Ah, summer. Time for BBQs, pool parties, and family vacations. And the perfect time to pick up a good book. Of course, for IT pros, downtime can be a pretty foreign concept. Still, if you've got that long-awaited vacation coming up and need a good book to read by the pool, we've got 12 recommendations for you.
We polled our team of expert bloggers and editors to find out what's on the top of their reading lists. Naturally, our list is filled with a lot of technical books because what else would an IT nerd take to the beach? We've got recommendations for those inclined to expand their skillsets or brush up on a particular area with books on everything from network architecture to 802.11ac, IPv6, and Python.
But if you want to branch out from the technical stuff, we've also got some lighter fare. Our recommendations include an engaging account of the development of Internet precursor Arpanet, Ray Kurzweil's book on reverse-engineering the human brain, and a post-apocalyptic thriller. So get your beach towel, sunscreen, and grab a book.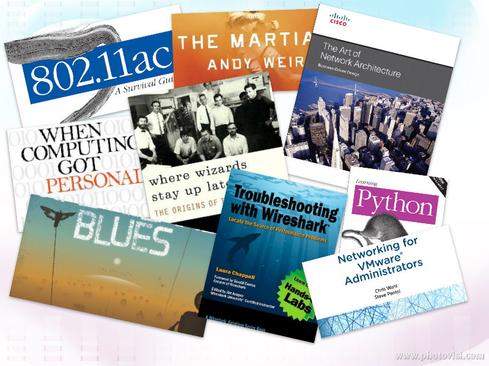 Marcia Savage is the managing editor for Network Computing, and has been covering technology for 15 years. She has written and edited for CRN and spent several years covering information security for SC Magazine and TechTarget. Marcia began her journalism career in daily ... View Full Bio