Thanks to all those who submitted your favorite geeky sig files. It was a tough job, but we have posted a complete catalog as well as some select examples with
Our Favorites
Submitted by David Young
You had mail, but the super-user read it, and deleted it!
------------------------------------------

Submitted by Rick King
Average of 60 bytes x 123,000 emails = over 7 meg wasted on sig lines per day...
------------------------------------------

Submitted by Robert Wheeler

The box said Windows 2000 or better, So I got a Mac.
------------------------------------------

Audio Interviews
Archived Audio Interviews
This radio show will provide listeners with guidance from Dell Storage experts, who can help you explore ways to simplify workload management while achieving a balance of price and performance.




Slideshows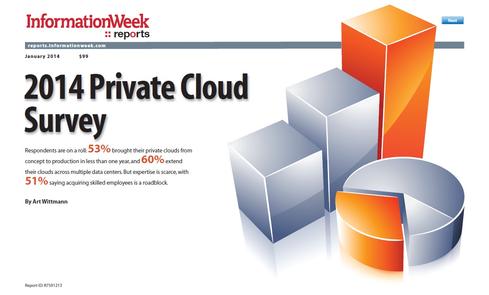 2014 Private Cloud Survey
Respondents are on a roll: 53% brought their private clouds from concept to production in less than one year, and 60% ­extend their clouds across multiple datacenters. But expertise is scarce, with 51% saying acquiring skilled employees is a roadblock.