Thanks to all those who submitted your favorite geeky sig files. It was a tough job, but we have posted a complete catalog as well as some select examples with
Our Favorites
Submitted by David Young
You had mail, but the super-user read it, and deleted it!
------------------------------------------

Submitted by Rick King
Average of 60 bytes x 123,000 emails = over 7 meg wasted on sig lines per day...
------------------------------------------

Submitted by Robert Wheeler

The box said Windows 2000 or better, So I got a Mac.
------------------------------------------


Slideshows
Audio Interviews
Archived Audio Interviews
Jeremy Schulman, founder of Schprockits, a network automation startup operating in stealth mode, joins us to explore whether networking professionals all need to learn programming in order to remain employed.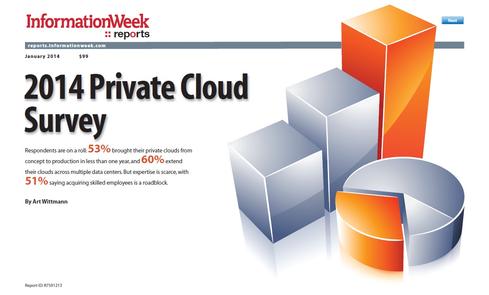 2014 Private Cloud Survey
Respondents are on a roll: 53% brought their private clouds from concept to production in less than one year, and 60% ­extend their clouds across multiple datacenters. But expertise is scarce, with 51% saying acquiring skilled employees is a roadblock.