Before calling in the experts, do your research and get the best consultant for the job. Then be prepared to manage that relationship. here's what you need to know.
Stating the Obvious?
First, let's define the key term. By consultant, we mean someone who offers point expertise in a specialized field for a limited duration, usually to address a critical need. You call a consultant when you're happy to pay for someone's deep knowledge, to avoid costly mistakes or quickly recover from a mistake you've already made.
Think everyone knows what a consultant is? We encountered some confusion in our research--particularly from vendors who offered to take over staffing functions for, say, PC management. Sorry, that's outsourcing.
As columnist David Willis, an analyst with the Meta Group, puts it: "Consulting is what you want when your need is strategic. Outsourcing is what you want when your need is not strategic." Consultants are usually hired to improve or fix, but never to maintain a process or function.

Slideshows
Audio Interviews
Archived Audio Interviews
Jeremy Schulman, founder of Schprockits, a network automation startup operating in stealth mode, joins us to explore whether networking professionals all need to learn programming in order to remain employed.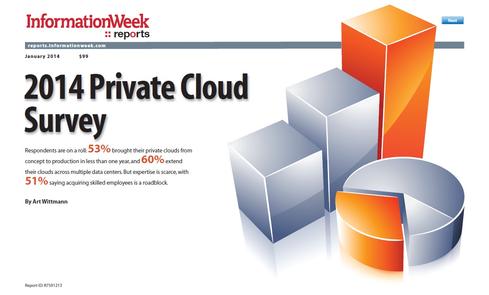 2014 Private Cloud Survey
Respondents are on a roll: 53% brought their private clouds from concept to production in less than one year, and 60% ­extend their clouds across multiple datacenters. But expertise is scarce, with 51% saying acquiring skilled employees is a roadblock.