EmergeCore Offers 'IT in a Box'
The IT-100 server has core network functionality built in.
e-mail. The problems were attributed to the software version I received, and I have not had any similar problems since I upgraded.
The system comes with an intuitive management interface and an Express Setup option that walks you through domain configuration. You can rerun this setup tool or manually configure more domains to run on the same IT-100. This "multiple domains, one box" feature is useful for service providers. Enterprises using two different domains for business can take advantage of it, too.
The Web page generation tool churns out template-based Web pages without much customization. In fact, the layout is set in stone, and you can modify only a portion of the text presented to the user. This is a problem if you have no other way to upload Web pages, but the built-in FTP server will let you place uploaded files into the Web directories as well, letting you develop entire sites and place them into the user Web space. This may seem like extra work, but it is no different than deploying Web pages to a remote Web server.
The IT-100 does not let you share files between the wireless AP (access point) and the hub because the two must be on separate subnets. This artificial limitation dissallows a VPN (due to network address translation), printing and file sharing between the two connections. EmergeCore needs to change this to make the AP useful in a wired environment.
Good

• A bargain
• Built-in firewall
• Built-in wireless access point
• 20 GB of drive space
• Express Setup



Slideshows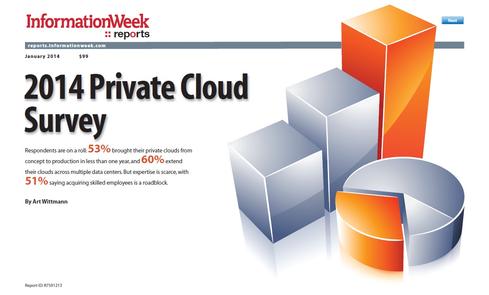 2014 Private Cloud Survey
Respondents are on a roll: 53% brought their private clouds from concept to production in less than one year, and 60% ­extend their clouds across multiple datacenters. But expertise is scarce, with 51% saying acquiring skilled employees is a roadblock.