Dell Powers Its Way Into Higher Density, Managed Switch Connections
With its high performance, low price and forward-looking features such as Layer 3 QoS, Dell's new PowerConnect 3248 switch is making a splash in the commodity switch market.
The 3248 isn't the first switch for Dell, which started selling switches in 2001, namely a 24-port 10/100 switch, the 3024, and the 5012, a 12-port Gigabit copper switch. These original switches have a different user interface from that of the 3248.
Double the Density
Dell's new switch rounds out the product line nicely, providing twice the port density as the 3024 in the same 1U rack space. It also packs in features not found on the 3024, such as Layer 3 QoS (Quality of Service) based on ToS (Type of Service) or DiffServ bits, as well as QoS based on TCP/UDP port. It also adds an option for an external redundant power supply as well as the ability to maintain multiple firmware images, so you can back out of an unsuccessful firmware upgrade much more quickly.
Good News

Low Price.

High performance.

Bad News


Limited management statistics.


Slow boot.

Slideshows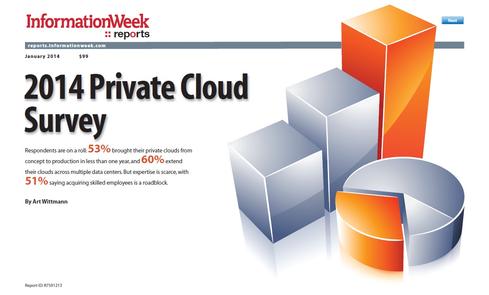 2014 Private Cloud Survey
Respondents are on a roll: 53% brought their private clouds from concept to production in less than one year, and 60% ­extend their clouds across multiple datacenters. But expertise is scarce, with 51% saying acquiring skilled employees is a roadblock.