Network Computing is published by UBM Tech, a division of UBM LLC.

UBM Tech
303 Second Street
South Tower, 9th floor, Suite 900
San Francisco, CA 94107
+1 415-947-6000

UBM LLC - US
600 Community Drive
Manhasset, NY 11030
516-562-5000
847-763-9588 - (outside the US)
847-763-9606 - Fax

Subscriptions & Customer Service:
Our Customer Service team is here to assist you with any questions or needs you may have. Send us a note at customerservice@informationweek.com and let us know how we can help.
• To sign up for a free Network Computing digital subscription package visit Subscription Package
• To sign up for the Network Computing newsletter please visit UBM Tech's newsletter center newsletter sign-up
• To unsubscribe from a newsletter visit Newsletter Unsubscribe
• To change email address, email change
• If you wish to no longer receive any promotional emails from UBM Tech please click here, unsub@ubm.com.

Report a site issue
If you encounter a problem while using our site please contact us via email at support@networkcomputing.com. Please include as much of the following information as you can:
• A short description of the problem along with the URL and screenshot
• Your current operation system, browser & version. If on mobile device, please specify device and model

Reprints:
For information about reprints and copyright permissions, please contact Wright's Media:
Joe Hull, Wright's Media, Phone: (281) 419.5725 ext.106 , Wright's Media

General business:
John Ecke, VP and Group Brand Director, john.ecke@ubm.com 212-600-3097

Editorial feedback/ inquiries:
Susan Fogarty, Editor-in-Chief, Network Computing, susan.fogarty@ubm.com (603) 583-1306
Sales & marketing inquiries:
http://createyournextcustomer.techweb.com/contact-us/biz-tech-contacts/

Media kit: http://createyournextcustomer.techweb

Slideshows
Audio Interviews
Archived Audio Interviews
Jeremy Schulman, founder of Schprockits, a network automation startup operating in stealth mode, joins us to explore whether networking professionals all need to learn programming in order to remain employed.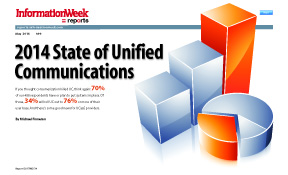 2014 State of Unified Communications
If you thought consumerization killed UC, think again: 70% of our 488 respondents have or plan to put systems in place. Of those, 34% will roll UC out to 76% or more of their user base. And there's some good news for UCaaS providers.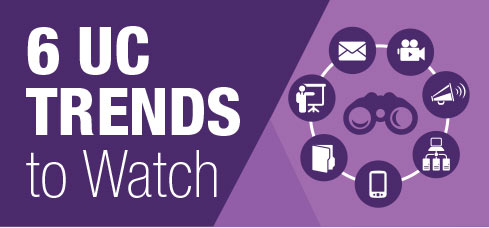 6 UC Trends to Watch
InformationWeek's 2014 Unified Communications Survey shows a revitalized market; 77% of 488 respondents have deployed UC or plan to within 24 months. Among those deploying or with plans, internal IT owns this tech: 40% will keep UC completely on premises vs. 3% going all cloud. For hybrid setups, 24% are primarily on premises vs. 17% mostly cloud.