"[Larry Ellison] has an appreciation for enterprise stuff. Everybody else said, 'What the hell is taking so long?' "
For years, people had only one question for Pillar Data CEO Mike Workman: What was his startup doing with Oracle founder Larry Ellison's money?
About a year ago, Pillar set out to answer the question. The startup that Ellison funded and pumped $150 million into before it delivered a product began shipping its Axiom 500 system last June. (See Pillar Leaves Post At Last.) Workman, who spent most of his 30-plus years in the storage business with IBM and took over as Pillar CEO in 2001, is happy these days to have a product to talk about instead of getting grilled about wasting the boss's money. Although he likes to point out that his boss wasn't among those doing the grilling.
Figure 1: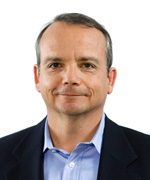 Mike Workman, CEO, Pillar Data Systems
"For a long time everybody commented that it took us three-and-a-half years to come out with a product," Workman says. "'What did you spend $200 million doing?'
"We sat down with Larry and said, 'It's hard, lots of code, lots of enterprise code, serious stuff.' We spent six months testing once the code was done. Larry looked at what we were doing and said, 'It's hard to believe you have done what you've done so far.' He has an appreciation for enterprise stuff. Everybody else said, 'What the hell is taking so long?'"