13 Nerdy Summer Vacation Spots
If you have to leave your comfort zone this summer and go on vacation, you might as well make it a good one. Check out 13 destinations where nerds like us can feel at home.
It's summertime, and that means excusing oneself from sports and outdoor games, and finding good (enough) reasons to put off those gardening and landscaping projects. It also usually means some vacation time from work, which might be great if you're planning to lie on the couch and re-watch the last season of Game of Thrones. If painting the house, anything involving casual small talk, visiting the in-laws, or hiking the Grand Canyon is on the agenda? Not so much.
That's why you need to make your vacation all about you. Don't be afraid to inject some nerdiness in your summer plans. Sure, a lot of us would rather sit in the living room in our underwear, avoiding human interaction. But if you're going to be forced to take a trip with the family unit, you might as well make it a good one.
We've searched high and low for some dorky places and events that will make you want to put down that game controller and venture out into the sunshine. You may even be tempted to talk to some humans – who may seem suspiciously like you -- when you get there.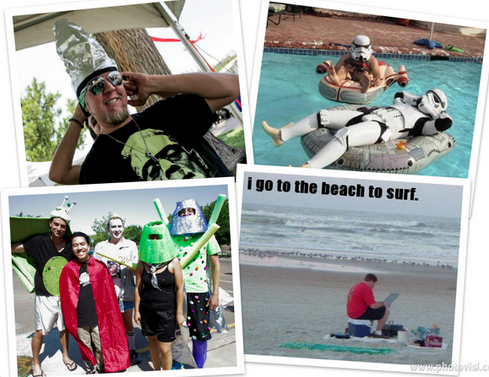 Susan Fogarty has almost two decades of experience writing and developing content for IT professionals, especially those deeply involved in enterprise network infrastructure. She previously worked at TechTarget, where she spent 11 years, six as the Editorial Director of its ... View Full Bio