7 Super Certifications For IT Pros
It's a tight IT job market. Earning an IT certification can help you qualify for a position, make your resume stand out, or move you up the corporate ladder.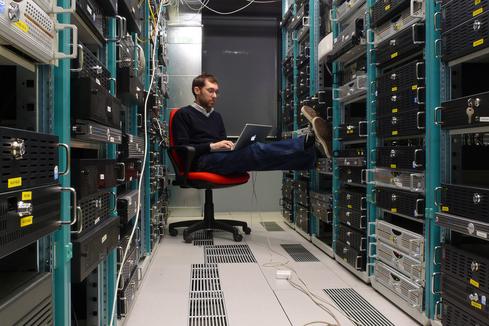 Certifications do make a difference, especially in IT. Research from Prometric recently found that IT professionals with certs in their chosen areas of expertise were more satisfied in their jobs and had greater confidence in their abilities to do their jobs than did their peers.
That makes sense. After all, completing coursework and passing an exam should indicate a comprehensive knowledge of a subject. In addition, many top-notch certifications require hands-on experience as a prerequisite. Nothing beats some practical experience to serve as the springboard for the next career move. Experience, coupled with a certification, validates an IT professional's credentials and therefore boosts self-esteem.
That confidence carries over to the job interview -- which employers may have granted, at least in part, due to those initials signifying IT competence. Most human resources departments acknowledge that, while the certification may open the door, relevant experience is equally important. That is why the following seven certifications are not for those new to the IT world. Coupled with a few solid years in the workforce, however, these certs are indicative of highly trained and skilled professionals and command salaries that reflect top credentials.
After a few years of languishing in the doldrums, the job market appears to be perking up, according to a Dice.com survey released in December. A whopping three-quarters of companies surveyed said they would likely hire more IT professionals in the next six months. More evidence that the job market is opening up comes from a recent Robert Half Technology survey of CIOs and IT front-line professionals. It found that 35% of IT professionals plan to look for a new job, and another 35% are at least contemplating a change. It sounds like there may be plenty of job-hopping in the coming months.
IT is changing more rapidly than ever before, so those professionals that take the initiative to learn and grow will no doubt enjoy the fruits of their labor. Change also brings the opportunity to develop different skills and try things that are completely new.
Whether your interest lies in security, mobility, virtualization, networking, or project management, there are plenty of advanced educational options from which to choose. Here is a look at seven IT certifications that are worthy of your time and money.
Photo by Leonardo Rizzi via Flickr.