Deadly Downtime: The Worst Network Outages Of 2013
When the network is down, nobody is happy. Take a lesson from these major outages in 2013 so we won't see them repeated in the new year.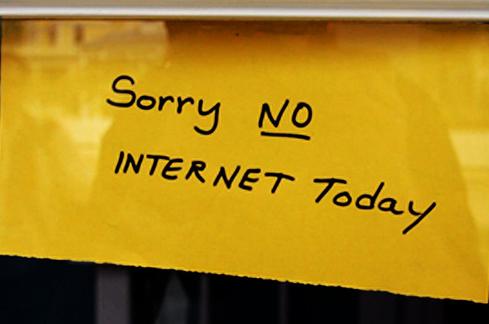 The more we rely on technology, the more devastating it is when there's a network or systems failure. And no matter how many redundancies and failovers service providers and private businesses build into their backup plans, it's amazing how one small blip in the wire can still bring everything to a screeching halt.
Sometimes it's just an annoyance. Imagine my husband's extreme irritation when, three-quarters of the way through the season finale of Sons of Anarchy, our television screen suddenly displayed "Attention: Your Explorer settop is NOT AUTHORIZED for use. Please call: (800) 266-22XX."
More serious outages cause business disruptions, which can result in reduced productivity, damage to reputation, breaches in security, and lost revenue. According to network services company MegaPath, the average cost of downtime equates to $212,200 per hour -- a figure that can skyrocket for web- and network-based businesses. In August, the Amazon.com website went down for a period of 30 to 40 minutes, costing the company between $3 and $4 million.
In worst-case scenarios, crippled networks can render emergency services and public safety communications systems useless. The countrywide outage of Canada's Rogers Wireless in October left millions of customers without access to 911, with city officials advising people to use neighbors' landlines or phones at nearby stores in case of an emergency.
No company is immune, no matter how sophisticated its technology. In 2013, some of the largest and most well-known technology companies in the world experienced downtime because of network failures. Companies such as Google, NASA, Facebook, Netflix, Twitter, and others all reported outages stemming from some problem in the network.
Whether downtime is caused by a faulty piece of hardware, a software bug, a configuration error, or a denial-of-service attack, it causes the same response in customers, employees, users, and the IT professionals responsible for that network: Sheer panic.
So don't sit idly by and wait for the next time a problem brings your network to its knees. Take a gander at the top network outages of 2013. Learn what you can from these companies' misfortunes and try to avoid the same fate.
Photo by Marcelo Graciolli.