Network Computing: Connecting The Infrastructure Community
The rise of virtualization, cloud computing, and mobility is causing immense changes inside and outside the data center. Different specialties and hardware systems are now converging onto one enterprise infrastructure system. At the same time, IT leaders have more options than ever for how to build infrastructure, how to deliver applications and services, and how to allocate budgets. In order to choose and implement the most efficient strategies and technology investments, IT leaders must be constantly learning, understand how to ask the right questions, and be able to explain infrastructure complexities in a manner that makes sense to their business environments.
What's our role?
IT professionals count on Network Computing and its affiliated conference, Interop, to show them the how and why behind next-generation networks, data centers, storage systems, communications, and cloud architectures. Interop is the live event for the IT community, while Network Computing provides IT practitioners with an online multimedia experience.
Network Computing provides community members with in-depth analysis on new and emerging infrastructure technologies, real-world advice on implementation and operations, and practical strategies for improving their skills and advancing their careers. Our community is a trusted resource for IT architects and engineers who must understand business requirements as well as build and manage the infrastructures to meet those needs.
How do we accomplish this?
The Network Computing community brings together experienced editors, expert consultants and speakers, and IT professionals -- providing a forum for them to solve problems, exchange ideas, and build relationships. We strive to analyze IT from the IT professional's point of view. Many of our authors are Interop speakers and track chairs and the most trusted voices in networking, mobility, data centers, storage, cloud, and UC. Through our interactive platform, community members are able to learn from these industry leaders and contribute their own ideas to ongoing discussions all year long.
Contact Us

View staff bios.

If you wish to no longer receive any promotional emails from UBM Tech please click here: unsub@ubm.com.
Title
Name
Contact
Editor in Chief
Susan Fogarty

603-583-1306

Managing Editor
Marcia Savage

510-652-4308

Content Director, Interop
Andrew Conry-Murray

Editors

InformationWeek.com
VP and Editor In Chief
Rob Preston
516-562-5692
Editor
Chris Murphy
414-906-5331
Editor In Chief, InformationWeek.com
Laurianne McLaughlin
516-562-7009
Managing Editor
Paul Travis
516-562-5217
Managing Editor
Jim Donahue
516-562-7980
Managing Editor
Shane O'Neill
617-202-3710
InformationWeek
Government
David F. Carr
Editor
InformationWeek
Healthcare
Alison Diana
Editor
516-562-5052
InformationWeek Reports
Content Director, Reports
Lorna Garey
978-694-1681
Managing Editor, Research
Heather Vallis
516-562-7501
InformationWeek Business Technology Network
DarkReading.com
Tim Wilson
Editor In Chief
Dr. Dobb's
The World of Software Development
Andrew Binstock
Editor In Chief
UBM Tech
Sally Shankland, CEO, UBM Americas
Brian Field, COO, UBM Americas
Stacey Lisowski, Sr. VP, People & Culture, UBM Americas
Marco Pardi, President, Events
Kelley Damore, Chief Community Officer
Tom Spaeth, Chief Financial Officer
Simon Carless Exec. VP, Game & App Development and Black Hat

Slideshows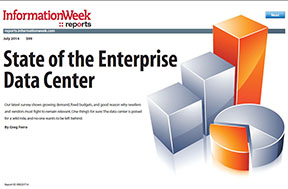 Research: 2014 State of the Data Center
Our latest survey shows growing demand, fixed budgets, and good reason why resellers and vendors must fight to remain relevant. One thing's for sure: The data center is poised for a wild ride, and no one wants to be left behind.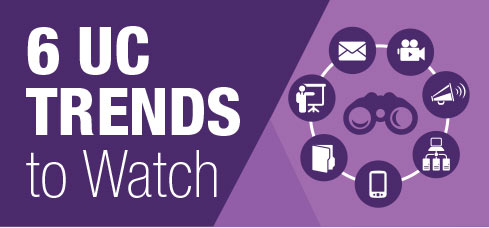 6 UC Trends to Watch
InformationWeek's 2014 Unified Communications Survey shows a revitalized market; 77% of 488 respondents have deployed UC or plan to within 24 months. Among those deploying or with plans, internal IT owns this tech: 40% will keep UC completely on premises vs. 3% going all cloud. For hybrid setups, 24% are primarily on premises vs. 17% mostly cloud.